Associations further explore the benefits of horse-back riding in therapy
Research and associations recognize equine as a useful tool for therapeutic riders.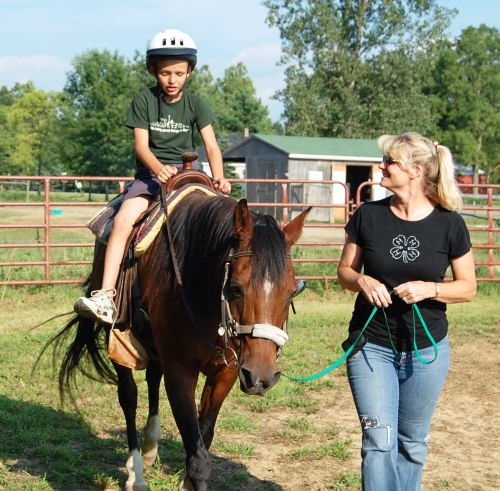 Equine have been used for centuries for transportation, recreation, business, and in some cultures, even food. More recently, the therapeutic benefits of horses to humans are being explored as well.
The American Hippotherapy Association recognizes hippotherapy and the use of equine by physical, occupational and speech therapists. "Hippotherapy" is defined by the organization as "a type of treatment that uses the multidimensional movement of the horse in medical treatment."
Similarly, the Professional Association of Therapeutic Horsemanship International (PATH) has been providing certification, education and resources for therapeutic riding instructors for many years as well. In addition, the 4-H Proud Equestrians Program formerly known as "Horseback Riding for the Handicapped" partners with PATH to certify qualified instructors for 4-H recreational riding programs for individuals with disabilities throughout Michigan. 4-H PEP instructors are trained at an equine facility of great quality for individuals with disabilities: the Cheff Therapeutic Riding Center in Augusta, Mich.
Beyond the physical benefits of riding, psychologists are finding that equine may also have psychosocial and emotional value as well. Equine Assisted Psychotherapy and the Equine Assisted Growth and Learning Association provide certification and trainings for professionals exploring these benefits.
A youth with a disability riding a horse or pony in a 4-H PEP program will tell you the animal is his friend rather than a tool. However, the professionals involved in the associations described know the value of the equine as a means of providing balance, coordination, strength and self-confidence for youth, in addition to being a big, fuzzy friend.
For more information, visit the Michigan 4-H Proud Equestrians Program webpage.