Attend the 2017 Plants of Distinction and beat the winter doldrums
Join nationally renowned horticulturists and fellow plant enthusiasts at the daylong Plants of Distinction seminar in Novi, Michigan, Feb. 21, 2017.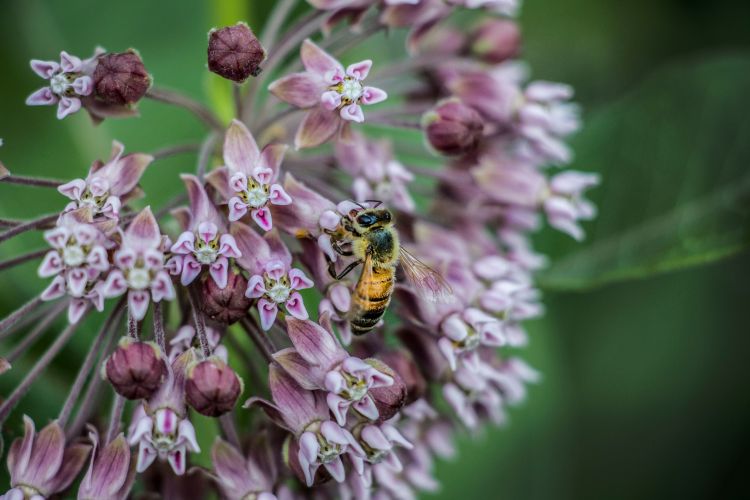 Winter can seem especially long and cold to plant enthusiasts who revel in spending time creating and enjoying their garden and landscape. To beat the winter doldrums and get energized for spring, join nationally renowned horticulturists and fellow "plant geeks" at the daylong Michigan State University Extension Plants of Distinction seminar in Novi, Michigan, Feb. 21, 2017.
This year's speakers include Andrew Bunting, director of plant collections and assistant director of Chicago Botanic Gardens in Glencoe, Illinois; Steve Foltz, director of horticulture at the Cincinnati Zoo and Botanical Gardens in Cincinnati, Ohio; and Paul Pfiefer, managing director of the MSU Hidden Lake Gardens in Tipton, Michigan.
Bunting will offer two presentations. The first will focus on ornamental vines, highly versatile plants that happily cover a trellis, gazebo, fence or rock pile, or ramble along as a ground cover. Bunting will also discuss support structures and cultural requirements of each type of vine to ensure their success in the landscape. In a separate talk, he'll share how to combine a passion for plants with landscape design to "put it all together" while being mindful of planting the right plant in the right place. This presentation will features Bunting's one-third acre garden, Belvidere, as an example of how to create a dynamic home garden from early design decisions, major renovations, and trials and tribulations of plant choices. Featured in "This Old House" and Wall Street Journal, Belvidere will provide inspiration for all corners of a garden.
Foltz will also provide two presentations with the first highlighting top-notch bulbs and annual flowers to create color spots and high impact displays in large and small gardens. Participants will learn about annuals that not only pack a lot of "punch" in the landscape, but also attract pollinators, monarchs and other beneficial insects. Foltz will also share his favorite "must-have" plants, which have "passed the muster" for their exceptional ornamental quality, cultural adaptability, winter hardiness and pest resistance. His fun and inspiring presentation is bound to create plant lust and increase your list of coveted plants.
Conifer connoisseur, Pfiefer, will explore the endless possibilities for using outstanding dwarf and unusual conifers in the landscape. From focal points in the mixed border to backdrops for accentuating bright colors to privacy screens to accents in containers, there are many choices that make conifers exceptional additions to Michigan gardens and landscapes.
The registration fee is $80 per person and includes lunch, refreshments and handouts. Registration deadline is Feb. 12, 2017. There is no registration at the door.
To register or learn more about the program, visit 2017 Plants of Distinction.
Other articles in series