Bailey Community Council Meeting Minutes: October
Minutes from the Bailey Community Council Meeting, which was held on October 10, 2019.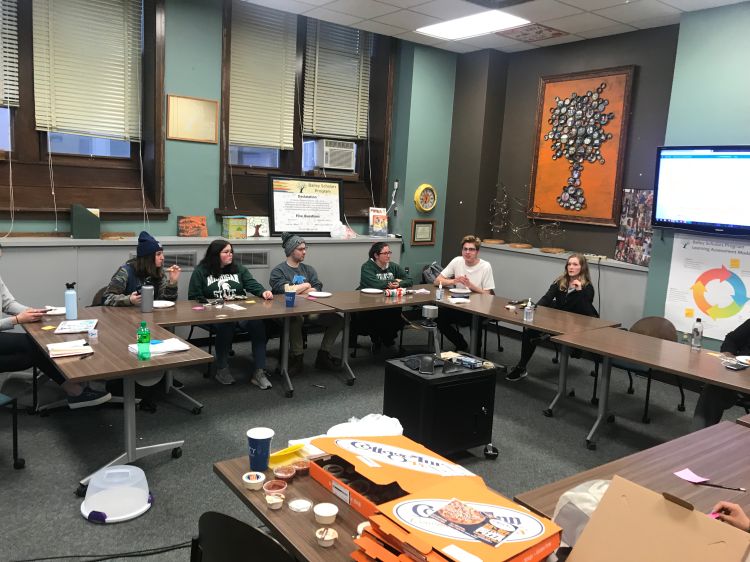 Core class reports
o 210 Section 1
The class has recently started the self-lead process. They recently finished their syllabus and have embarked on their learning journey through topics such as sustainability, health and wellness, entrepreneurship, and cultures. The class requested funding for a speaker from Potter Park Zoo and yogurt for parfaits. Both requests were approved. The class continues to use digication as learning tool following the completion of their units.
o 210 Section 2
The class finished their syllabus writing process the day of BCC. Their topics to learn include but are not limited to culture, health, and sustainability. Their guidelines for reflections are set to reflect after each unit. The class does not currently need funding at this time. The class is looking forward to continued growth.
o 310
ANR 310 is already on their third unit of the semester. There have learned about a wide array of topics including how to be an adult, yoga, and survival. The class is using the Bailey Learning assessment model for digication and will hit each section per unit for reflections. The class requested funding for sustainable cleaning materials and Ice Skating at Munn Ice Arena. The class invites the community to join them in skating 10/30/19 from 5-6PM. It will be $6 per person if you are not enrolled in ANR 310. Both requests for funding were approved.
Leadership team reports
o Holly planning trip abroad for the program to occur next year. Contact Holly with interest or questions.
Belize or Costa Rica
• Dustin's idea to adjust the curriculum to include a co-curricular activity.
Approved