Beloved interior design professor April Allen dies
April D. Allen, assistant professor of interior design in the School of Planning, Design and Construction, passed away from a stroke on Sunday.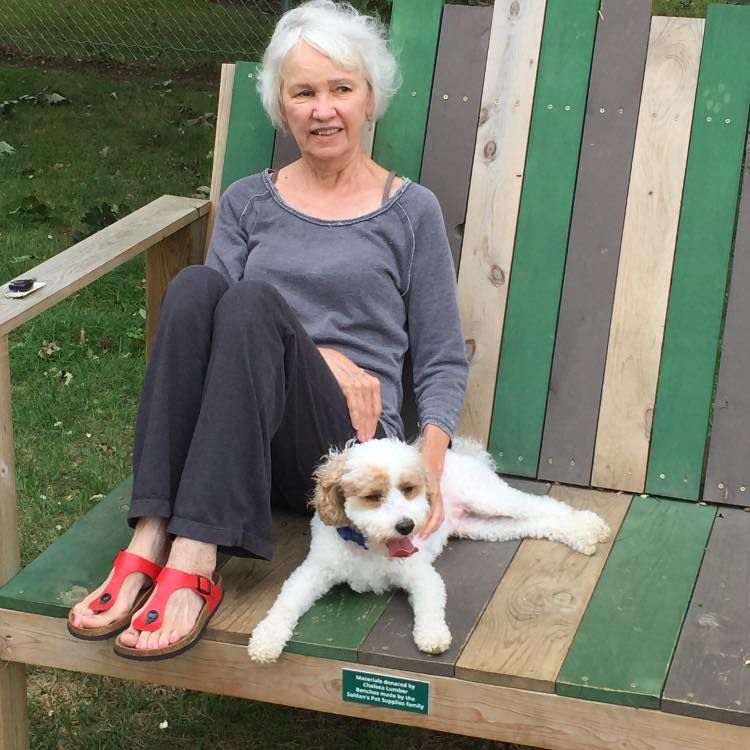 April D. Allen, assistant professor of interior design in the School of Planning, Design and Construction (SPDC), passed away from a stroke on Sunday.
"April was a very energetic and dynamic faculty member who cared about students and the interior design program all the time. She dedicated herself to the program and the interior design profession for several decades," said Associate Professor Suk-Kyung Kim, interior design program director.
"All interior design faculty members are deeply saddened to lose her suddenly."
School Director Ming-Han Li agreed.
"Professor Allen impressed me by how much she cared about students and the people around her. Her practical experiences, research in historic preservation and design studio teaching made her one of the core faculty members in the Interior Design Program of SPDC," Li said.
"As the new school director since January 2018, I felt that time was just too short for me to get to know her more fully. Not having Professor Allen is a tremendous loss to us and Michigan State University. We will miss her."
For more than 20 years, Allen taught all levels of interior design courses from first-year through graduate courses in both studio and lecture format.
She had been a faculty member in SPDC since 2006. Most recently, she taught the first-year interior design studio, the history of interior design, professional practices and historic preservation courses.
Allen's teaching philosophy aimed to encourage students to think creatively, act ethically and grow their skills and knowledge to design more functional, sustainable and aesthetically pleasing built environments.
Allen was National Council for Interior Design Qualification (NCIDQ) Certified and served as a Qualified Council Juror for the exam from 2000–2003. She was a member of the Interior Design Educators Council and the Environmental Design Research Association (EDRA), serving as a conference paper reviewer and on the Program Committee for the EDRA37 Conference in Atlanta.
A native of North Carolina, she received a bachelor of science in housing and interiors from Appalachian State University in 1979, a master of science in interior design from Virginia Tech in 2000, and a doctoral degree in environmental design and planning from Virginia Tech in 2004.
A funeral service will be held to celebrate her life on Friday, Nov. 16, 2018, at Concord Baptist Church, 720 Old U.S. 74, Bostic, NC 28018 at 3 p.m. Receiving will take place from 1:30 to 3 p.m.
Future school memorial event: Later this semester, the School of Planning, Design and Construction plans to host an event to celebrate Allen's professional career and accomplishments. Details on dates and location will be provided.
Community members can send their memories and condolences to spdc@msu.edu to be shared here.
Memories of a Colleague & Friend
April, I miss you. The grief is raw for many of us in your extended ID & MSU families for the loss of a beloved professor, or colleague. But for me, I miss my friend. I keep replaying the videos and memories full of your love for life. I cannot fathom that I will return to the office next week, but you won't be there. To laugh with. To understand. To tour Taliesin east with, or setup/tear-down the latest gallery project display. To fight fiercely as an advocate for our students, program, and profession. To lead with such class, style, and all that southern charm. Thank you for your leadership, mentorship and friendship.
Chuck and family, and sweet Bailey, our thoughts and love are with you in this impossibly difficult time.
Kristy Kellom
Many of my international MED students took Dr. Allen's historic preservation class. So many were saddened by the new of Dr. Allen passing, expressing deep sympathies, and noted that she was a passionate and very good teacher.
Jon Burley
I am sending my sympathy to my former colleagues from Interior Design Department at MSU and SPDC, and to all who loved April.
She was indeed a beloved professor and colleague and I will miss her dearly. Always calm and caring, very professional and passionate about interior design, she was a model for many of us. I last met her when she came back from a study abroad in Romania and she was so happy to share with me her impressions and memories from the trip. She saw everything beautiful there, and through her eyes I am sure that the students saw that beauty, too.
And just a few weeks ago she was planning another study abroad there for 2019 and we were hoping to see each other soon.
As life happened, when I will go there, I will take her with me only in my memory.
My sincere condolences to her family and friends,
Doina Ilies
I so wanted to attend the memorial service for Dr. April Allen, but I unfortunately have become ill. She was a wonderful mentor, teacher and friend. She was always there with an answer when I was working on my Master's degree. She was passionate about historical preservation and taught me to look at it from different perspectives. She had faith in me when I started to lose faith in myself. I was shocked to hear the news that she had passed – she was always full of energy. She will be greatly missed.
Linda Luoma
Dr April Allen was an amazing person who made the entire MSU Interior Design community feel welcome. Her energy, southern charm, and sassy attitude always lit up a room. She fostered creativity and exploration in our daily lives, encouraging students to travel and try new things. I am so thankful to have known her as a professor, mentor, and friend. I remember spending time with her as a freshman on study abroad in Europe. She was kind and generous on that trip, and the students who went will recall how wonderful it was to see her out and about while traveling. It is a treasure to see your mentors as regular people and enjoy another side of them, whether that be joking around, visiting museums or the Red Light District of Amsterdam, or grabbing a beer together. She let herself be one of the group, a friend. She would give you life advice, go out for your birthday, and keep in touch even after graduation. Throughout my years at Michigan State and after, April impacted me in variety of ways and I know she did the same for many other students. We were so lucky to have her.
Chloë Aalsburg
Dr. Allen taught History of Architecture and Furniture Style class in my sophomore year, and Career preparation class in my last school year. I still can remember she took my question very seriously, which is a really "dumb" question I asked unintentionally. I am still very appreciated that she did not think I was making fun. She is very generous with sharing personal experience in her career, which is very inspiring to me.
We share in this time of grief but also share in the love and memories of April Allen.
Thank you very much.
Yiwei Chen
It is with sadness that I write about April Allen. I had the privilege of working with her during both of my terms as director of SPDC. I remember my first meeting with April when she described who she was as a faculty member. "I am a teacher and I love my students." She clearly loved being in the classroom and working with Interior Design students. We repeated this conversation during each of her annual evaluations, and during the many times that she came into my office to tell me about great accomplishments by her students and colleagues.
During a time when we only had assistant professors in ID, she agreed to step up and be the Program Leader for ID, so the others could devote more time to their personal scholarship. While this was uncharted territory for her she spent a great deal of time working on the program's needs, including going through an accreditation review where she took the lead role for the first time. April often talked about what she could do to help her colleagues, the program and, of course, the ID students.
While losing a colleague early in their life is a blow, it does provide us with the opportunity to reflect on them as a person and colleague. I will remember April as a person who loved her work, the ID program, her colleagues, and her students. She was always happy to help and go that extra mile when asked. Her smile and laugh will be missed by us all, yet her memories should allow us to stop and smile.
The other thing that April's loss should remind us of is the need to take great joy in one another, our students and our work. Make sure you help one another whenever possible and take the time to be there when a colleague or student need your support and kindness.
Scott G. Witter