Broke and love horse showing? You're not alone
Explore how some people manage to keep their horse showing passion alive on a tight budget.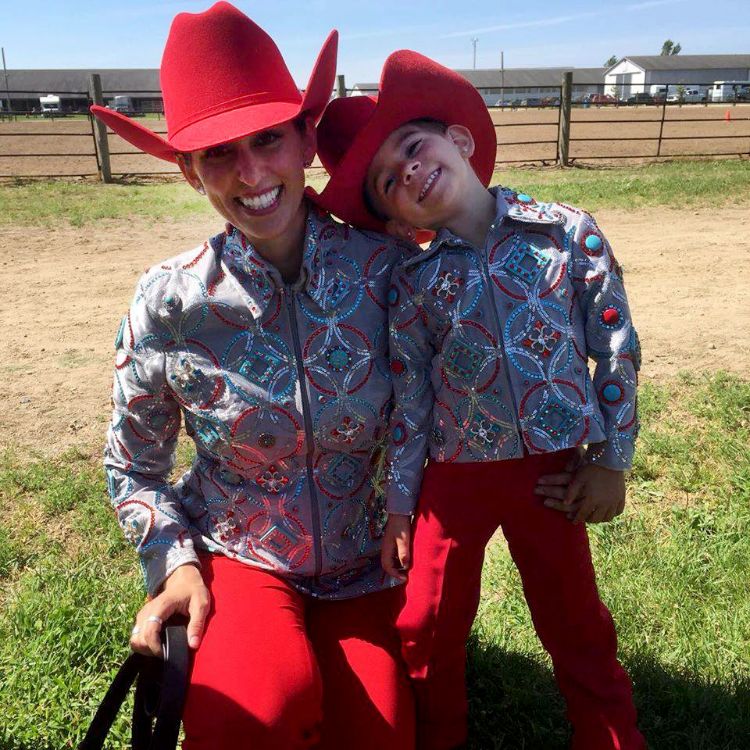 Let's face it, sometimes horse showing can be a disheartening sport. When messages all around you are shouting this is beyond your budget, it's hard to stay focused on the prize. I'm here to tell you you're not alone! I'm not talking about the horse show exhibitor that has to juggle the stress of multiple trainers, or make difficult decision on which horse to show that day. There are far more exhibitors worrying about how they're going to get the trailer to the show because their husband needs his work truck, or rushing to get a quick ride in while their daughter is at dance class. You are not the only kid in high school unable to have the hottest brand name clothing because the vet bill came first. You are not the only one out there juggling multiple jobs in order to support your passion and live some version of your dream.
Now that you know you're part of an army of many, hopefully you're feeling less isolated. I'm fortunate enough to be surrounded by some of the hardest working, most passionate, talented and innovative horse enthusiasts in the country. I picked their brains and am sharing the tricks they've discovered over the years in making this horse show habit a possibility for the average working person.
First, I chatted with my childhood friend, Heather Werkema-Smith. She's held a variety of roles in the horse industry in order to live that passion that's instilled in many of us pony-crazed girls at a young age. In addition to her equine endeavors, Werkema-Smith is a working professional and serves as the associate director of Student Financial Services at Cornerstone University.
Werkema-Smith shared, "The money I earn from my day job is used to contribute to our household expenses and those that come along with raising three children. In combination with my husband's job, there really is barely any room left in the budget to own a horse, let alone show one. I took on a side job in my field of collegiate financial aid that allowed me to earn extra income processing financial aid from home for a small, local school (School of Missionary Aviation Technology). That was how I started earning the extra funds to support my showing hobby.
"When my girls started showing as well, I began making our show clothes. This saved a ton of money! I really enjoy horse show fashion and making our clothes allowed us to afford the fashion-forward looks that we love! Because the horse show costs continue to increase, as my girls get older and more involved, I turned my love of creativity into a business. I am now offering professionally colored hats and boots along with custom show clothing and alterations. I spend most of my evenings and weekends throughout the off season working hard to save up for the next show season.
"I also made the decision two years ago to purchase an older, more seasoned show horse which would not require as much time during the week to maintain as a younger, probably more competitive horse might." Werkema-Smith's story sounds a lot like my own, and probably many of yours too. Late nights after work at the barn, multiple income sources and redefining the "dream" of horse showing have all made this hobby (or addiction) possible for Werkema-Smith.
Next up, I sat down with my friend Meggen Morrow Baynes to see how she does it. Baynes has been showing since she was a youngster when she begged her father for her first horse. As they say, "the rest is history," and Baynes continues to compete at a very high level as a working mother today. Baynes continues to experience success, even on a national level, while keeping a strict horse show budget.
Baynes, a self-proclaimed workaholic, shared, "In order for me to make ends meet, I work two jobs, often more than 60 hours a week during the off-season months. I also haul my horse to lessons instead of keeping her at a trainer's and I've taught her many skills with the help of educational DVDs, believe it or not! At the horse shows I try to offset costs by providing mane-braiding services."
Baynes also shared a great tip when it comes to horse show awards, "I sell nearly everything I win or opt for gas cards when offered as prizes at shows. It's more about the experience for me than the awards, so I've found this to be a good way help with expenses." As if that isn't enough, Baynes shared that in addition to her other responsibilities, she's also juggling graduate school in order to become a nurse practitioner.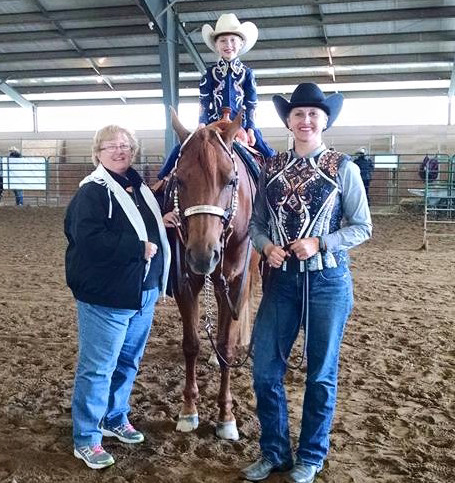 Last, but most certainly not least, I chatted with my colleague Karen Waite, MSU Extension equine specialist. I knew this was a topic she had faced and could share some insights. She said, "I reached a certain point in the show ring where I knew I couldn't afford the kind of horse, the trainer, the time and everything else required to be as competitive as I wanted to be. So I decided that if I could find large open shows where I could do the same classes I enjoyed most, like showmanship and pattern classes, then I'd start judging." Once you're a judge, you're considered a professional and therefore can no longer compete in amateur classes, which is what most breed circuits offer.
Waite continued, "This is the best arrangement for me. I still get to do what I love!" Waite's testimony is a great example of how you can adapt your dreams to your circumstances. Involvement in the horse show industry may look a little different for everyone, but with some creativity, there's a spot for each of us!
I want to thank my friends for their time and expertise. Don't forget to check out my other Michigan State University Extension articles on this topic: "Horse showing on a budget: Part 1" and "Horse showing on a budget: Part 2." I hope you found some useful tips and I hope to see you at a show near me this summer!