As farmers wrap up grain harvest across the Midwest, their eyes are on their yield monitors, tracking their farms' performance this growing season.
At Michigan State University's W.K. Kellogg Biological Station (KBS), scientists are also thinking about crop yields, but not this year's crop—rather, yields and other measures of farm success 30 years from now and the research needed to help farmers succeed.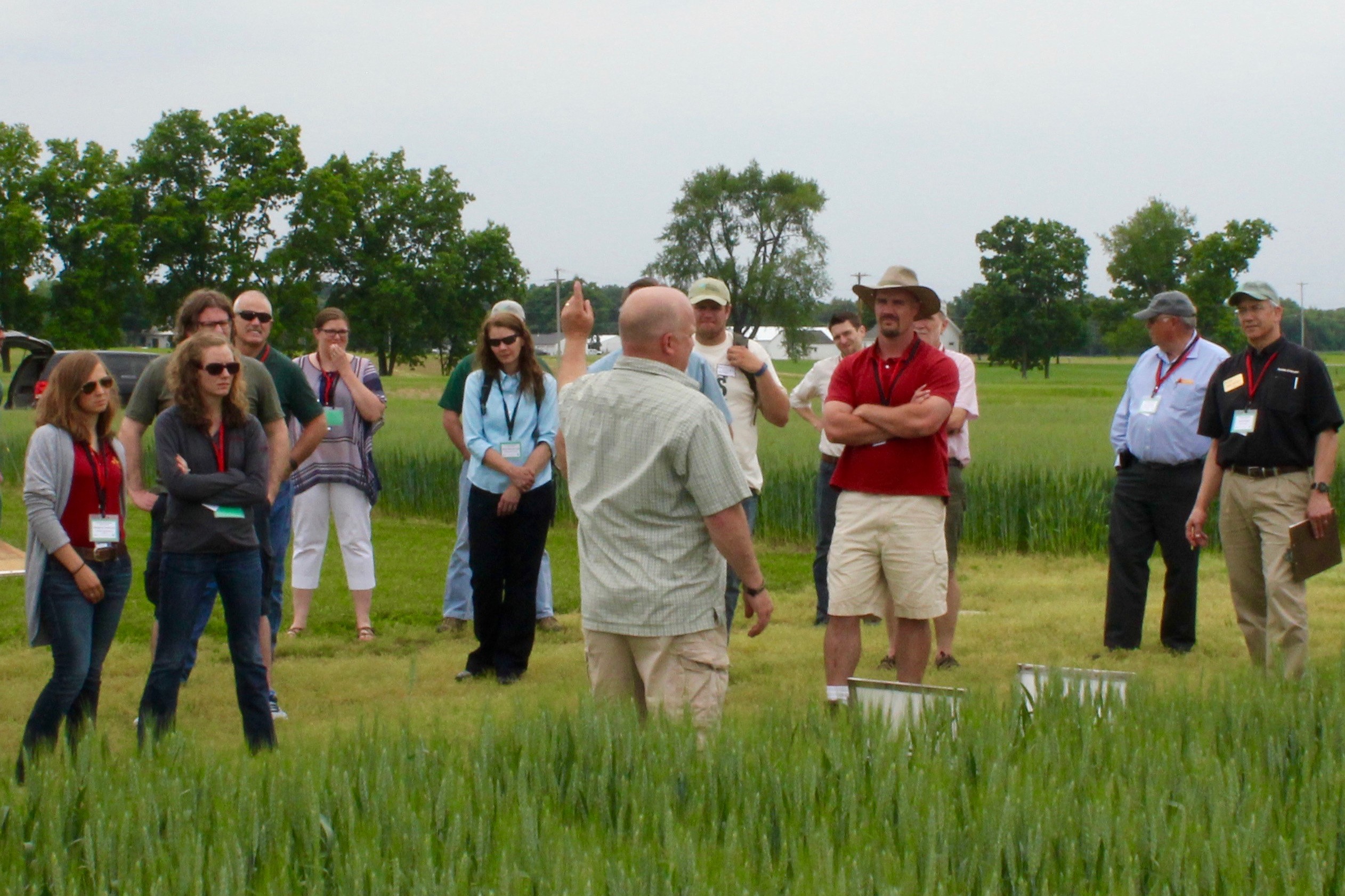 To help sustain this important research, KBS has been designated a funded member of the USDA's Agricultural Research Service (ARS) Long-Term Agroecosystem Research (LTAR) Network, a partnership of 18 premier long-term research sites across the United States, charged with researching national strategies for the sustainable intensification of U.S. agriculture. Key to this effort is establishing collaborative experiments that are informed by stakeholders.
The USDA ARS vision for LTAR focuses on the sustainability challenge of future agricultural production—how to increase food production while advancing positive environmental outcomes. LTAR scientists are thinking about what agriculture should look like decades down the road—and, in concert with stakeholders, are conducting the long-term crop and grazing research necessary to realize this vision.
"Designing and developing long-term sustainable agricultural systems that balance production, environmental outcomes, and rural prosperity under changing agricultural landscapes and climate are key requirements for U.S. agriculture," said Teferi Tsegaye, ARS National Program Leader for Water Resources and the LTAR Network. "The creation of the LTAR Network signals a commitment by USDA ARS to long-term research that underpins the sustainable intensification of U.S. agriculture."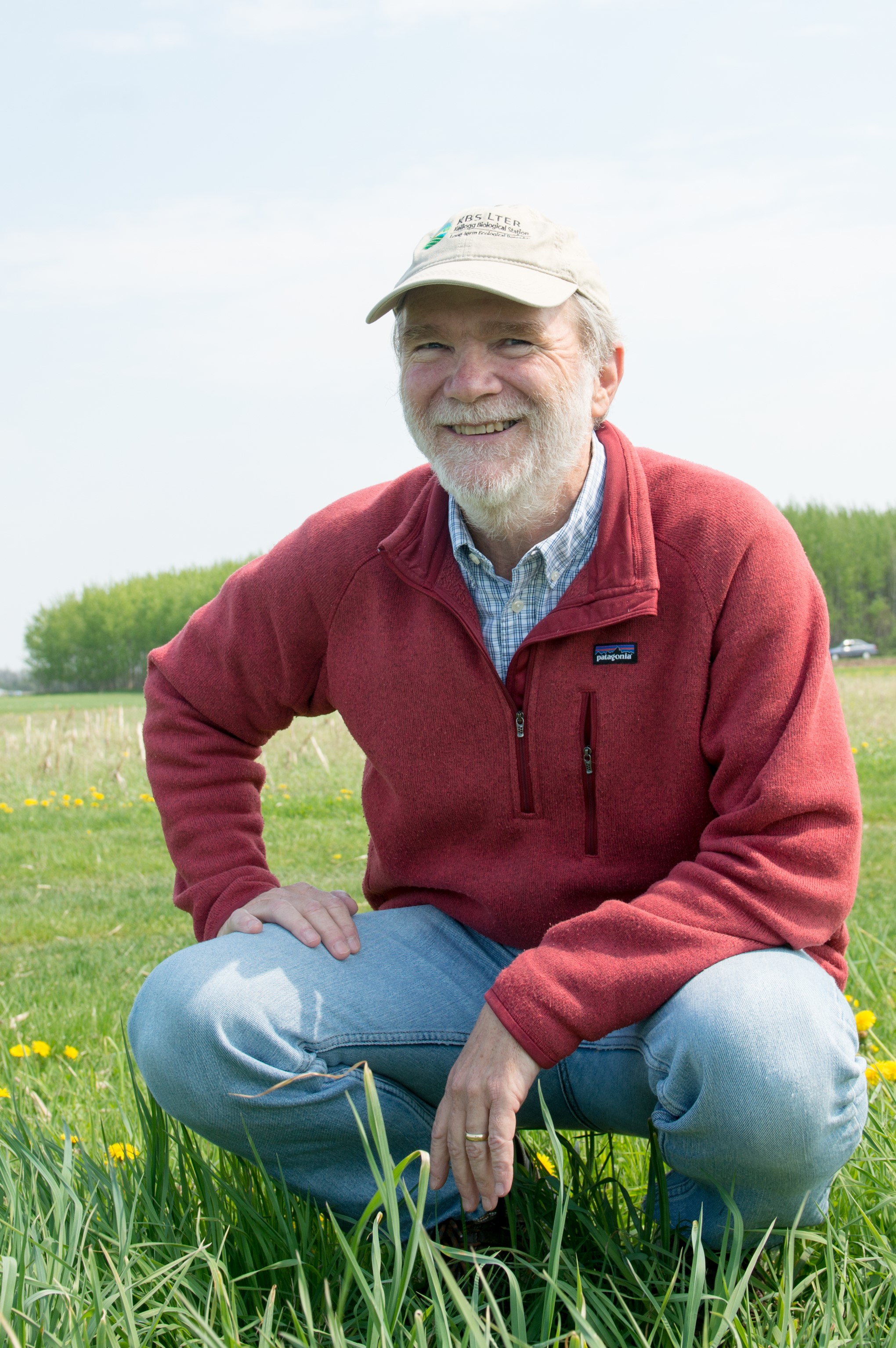 "What's new and exciting about LTAR is its emphasis on a long-term partnership between scientists and stakeholders such as farmers and others interested in agricultural outcomes to design durable, sustainable farming systems in Michigan and beyond," said Phil Robertson, University Distinguished Professor in the Department of Plant, Soil and Microbial Sciences and KBS LTAR director. "This allows us to take our long record of fundamental research at KBS to inform practical questions of implementation and outcomes."
This project is uniquely positioned to produce data that is scalable, practical and comprehensive," said Marc Hasenick of Hasenick Brothers Farm in Springport, Mich. "Too often, research is founded on incorrect assumptions of production agriculture, or simply isn't even relevant. That's why I'm thrilled to be a part of this project."
"The opportunity to help structure a durable food production system is very exciting; I've never been one to accept the status quo," Hasenick added. "Our state has an amazing diversity of landscape and production systems that provide the perfect canvas to demonstrate that long-term food production stability and long-term socio-ecological stability MUST go hand in hand."
The research undertaken at KBS will focus on production, farmer decision making, soil and water protection, climate regulation, pollination and pest regulation, economics, and biodiversity. These areas are aligned with the LTAR Network's goal to enable understanding and forecasting of the nation's capacity to provide food and other benefits from agricultural systems and landscapes.
"We are delighted to have the LTAR fully established at MSU," said Doug Buhler, director of MSU AgBioResearch and Assistant Vice President for the Office of Research and Innovation. "This program is well-aligned with our commitment to long-term research on agricultural systems and the environment and leverages our history with other long-term research projects. This type of research is critical to addressing challenges such as climate change and soil health."
The field experiments at KBS will be developed with input from stakeholders across the region. Their participation will help ensure the relevance of the experiments both now and throughout the life of the project. Several dozen MSU researchers from multiple departments have been involved in planning for KBS LTAR.
"The strength of the program will be the involvement of stakeholders with diverse backgrounds and a common commitment to Michigan agriculture," Robertson said. "We're excited to expand our emphasis on fundamental research to embrace research that is stakeholder-directed and look forward to working with many partners in the coming years to advance sustainable agricultural practices in Michigan and the region."
For more information about USDA's ARS LTAR, visit ltar.ars.usda.gov/.