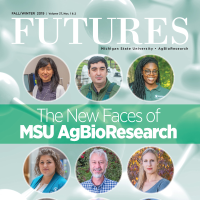 In this issue of Futures, learn about some of the new researchers in MSU AgBioResearch addressing challenges in food, health and the environment.
Some of life's most meaningful conversations happen around the dinner table. You're invited to pull up a chair as we talk about food and the different ways it impacts us.
MSU AgBioResearch has added a new research center that focuses on natural resources research and outreach.