Canine influenza reports are rising in Michigan
Forty-nine confirmed cases of canine influenza have been reported in Michigan in 2018. Learn what to look for and how to prevent spreading the virus.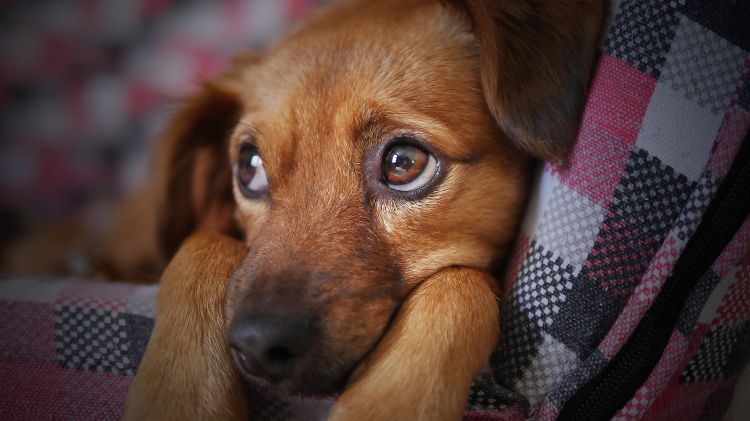 Summer is in full swing and for many pet owners, this means taking our four-legged friends everywhere we go. One thing that may not be in the front of our minds is the risk for disease transmission as we take our dogs to public places such as dog parks, dog daycare or boarding facilities, pet-friendly stores, local dog shows and fairs.
Since July 13, 2018, the Michigan Department of Agriculture and Rural Development has confirmed 49 cases of canine influenza reported. The cases have occurred in Huron, Kent, Macomb, Oakland, Ottawa and Wayne counties. In all of 2017, there were nine reported cases of canine influenza.
If you notice your canine companion is exhibiting any of the following symptoms, it is a good idea to take a trip to your local veterinarian:
Coughing
Sneezing
Variable fever
Clear nasal discharge that progresses to thick, yellowish-green mucus
Rapid/difficult breathing
Loss of appetite
Lethargy
Canine influenza is transmitted through direct contact with infected dogs, indirect contact with items such as toys, water or food dishes, or other items that infected dogs have come into contact with, and also can be spread by humans who have had contact with infected dogs. Humans cannot contract the virus from an infected dog.
To help prevent the spread of canine influenza, Michigan State University Extension advises following these simple steps:
Wash your hands after handling or petting dogs.
Regularly clean and disinfect items such as toys and water or food dishes.
Avoid taking your pet to areas where dogs are co-mingled.
Take your dog to the veterinarian for examination if they are not acting normally or are showing any of the above-mentioned symptoms.
Visit the American Veterinary Medicine Association's Canine Influenza FAQ resource page to find out more information about canine influenza.