CDC recommends COVID-19 vaccine for children under age 5
Pediatric COVID-19 vaccines are now available.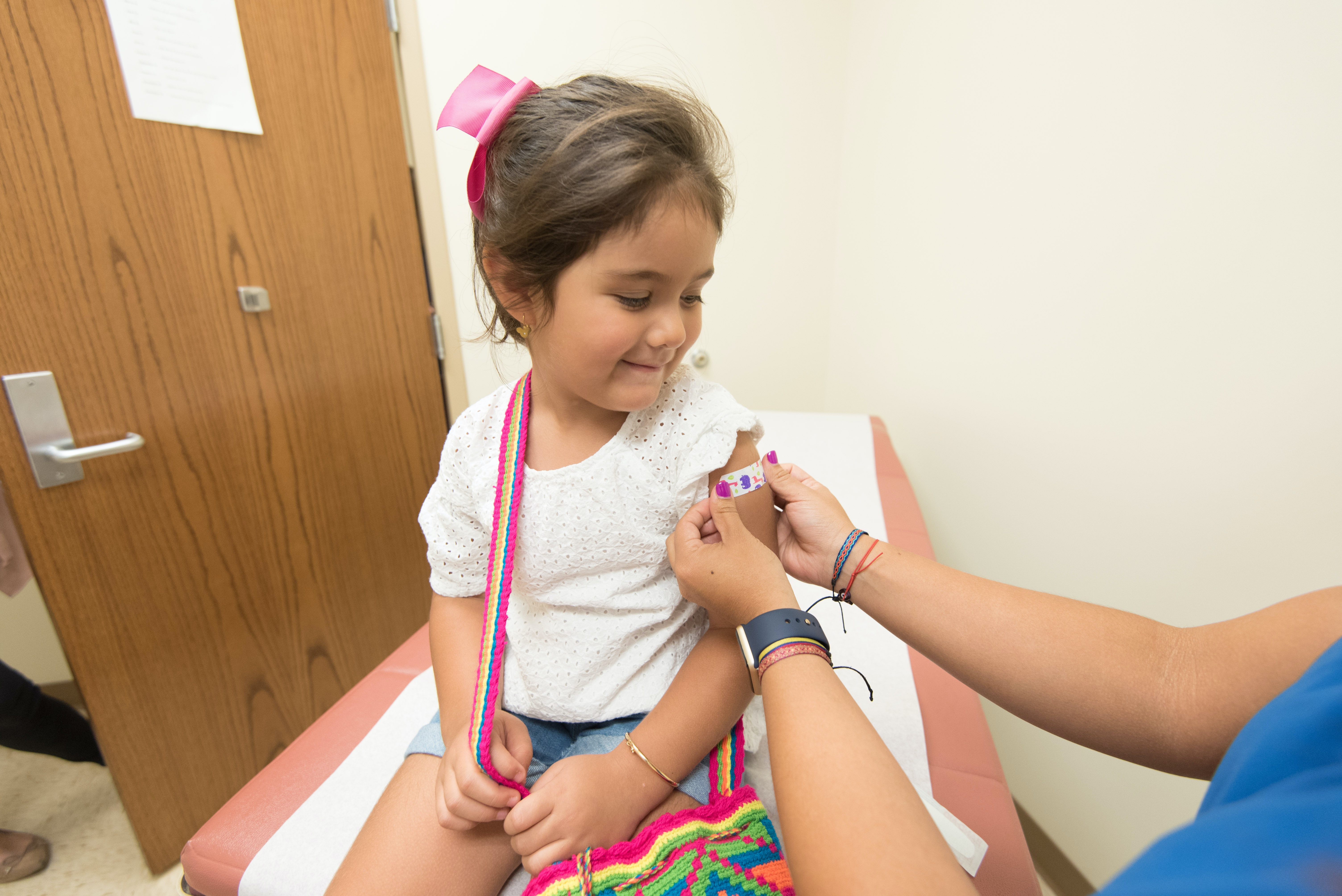 On June 18, 2022, the Centers for Disease Control and Prevention (CDC) announced that an advisory panel voted unanimously to make the COVID-19 vaccine available to children from six months to five years of age.
CDC director Dr. Rochelle Walensky shared the following perspective on this milestone: "Together, with science leading the charge, we have taken another important step forward in our nation's fight against COVID-19. We know millions of parents and caregivers are eager to get their young children vaccinated, and with today's decision, they can. I encourage parents and caregivers with questions to talk to their doctor, nurse, or local pharmacist to learn more about the benefits of vaccinations and the importance of protecting their children by getting them vaccinated."   
What vaccines were approved?
On June 17, 2022, the U.S. Food and Drug Administration (FDA) authorized emergency use of the Moderna COVID-19 Vaccine and the Pfizer-BioNTech COVID-19 Vaccine for children as young as six months old.
The Pfizer vaccine had previously been available for children as young as 5 years old and is now being offered to children 6 months of age and up. This vaccine is a three-dose series, with the first two given three weeks apart and the third at least two months later.
The Moderna vaccine had previously been authorized for use in adults 18 and over. It is now available for all children ages 6 months to 17 years old. This vaccine is given in a two-dose series, about a month apart. The FDA approved a third dose, at least a month after the second shot, for children with immune conditions.
The above information, as well as additional information about the clinical trials, the efficacy of the vaccines, dosage and more is available from the FDA.
Where can you find the vaccines?
Distribution of pediatric vaccines has already begun. Pediatricians, primary care physicians, Federally Qualified Health Centers, health departments, pharmacies, clinics, and other locations will provide the vaccines. The CDC recommends that parents and caregivers reach out to their doctor, nurse, local pharmacy or health department, or visit vaccines.gov to locate a vaccine for children.
Who should receive this vaccine?
The American Academy of Pediatrics (AAP) has recently updated their COVID-19 information with the following recommendation: "The AAP recommends COVID-19 vaccination for all infants, children and adolescents 6 months of age and older who do not have contraindications to receiving a COVID-19 vaccine authorized or approved for use for their age. This includes primary series and/or booster doses recommended by the CDC."
Simply put, the AAP recommends that all children eligible for the COVID-19 vaccine get vaccinated. In a policy statement update, the AAP also recommends vaccination for children over 6 months who have already had COVID-19, and that the COVID-19 vaccine can be given with other routine child immunizations.
As with all vaccinations and medical decisions, MSU Extension encourages parents and caregivers to reach out to the child's pediatrician or family care physician for more information about COVID-19 vaccines. For additional resources, including a link to find a COVID-19 vaccine near you, please visit the MSU Extension Vaccine Education website.