Celebrate 100 years of extending knowledge and changing lives
Discover the resources made possible through the Smith-Lever Act and the Cooperative Extension Service.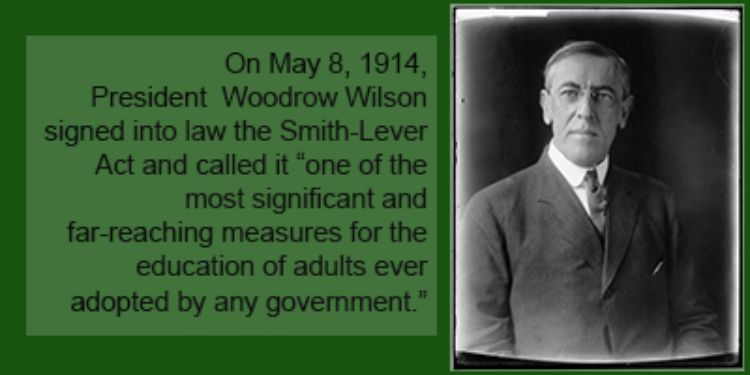 In 2014, we celebrate the Centennial birthday of the Smith-Lever Act which established the Cooperative Extension System and a unique educational partnership between federal, state and county governments. This partnership extends the research-based knowledge of universities into communities through a network of extension educators and trained volunteers. Michigan State University is Michigan's land-grant university.
Since its inception, the Smith-Lever Act has stimulated innovative research and vital educational programs for both youth and adults. Whether you learn best through face-to-face instruction, listening to a webinar, participating in a community forum or reading resource rich websites, Michigan State University Extension (MSU Extension) delivers practical education that is easy to understand and implement.
Started as a means to empower rural residents and farmers through agricultural education, MSU Extension continues to transform and improve lives to meet today's needs. Advisory committees at both the state and county level provide constant input that help direct Extension's efforts toward areas of greatest need. To assure accessibility of services to everyone, Extension offices and staff cover every county in Michigan. County-based field staff collaborate with MSU faculty and academic departments to ensure Extension stays on the cutting edge.
Currently, MSU Extension provides information and offers ongoing educational programs in the following four educational areas: Agriculture and Agribusiness, Children and Youth, Health and Nutrition, and Greening Michigan.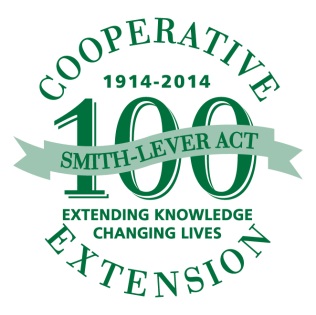 Whether it's helping to prevent a house foreclosure, teaching how to use our natural resources in a sustainable way, preparing tomorrow's leaders and entrepreneurs, increasing access to healthy foods through community food systems, or improving relationships through conflict resolution, MSU Extension is creating opportunities and building communities that make Michigan strong, prosperous and a great place to live.
To celebrate 100 years of extending knowledge and changing lives in Macomb County, a family-friendly celebration will be held on June 7. This will occur at the Macomb County MSU Extension office from 9:00 a.m. to 1:00 p.m. Hands-on activities featuring all four educational areas will be showcased, as well as raffles, refreshments and garden tours. In addition, the annual Master Gardener Plant Exchange will be taking place, where community members come together to exchange perennials and bulbs and share their horticulture expertise. This event is open to the public and free to attend – join us!