Center for PFAS Research Faculty Spotlight: A. Daniel Jones
Dr. Jones' research expands across topics including how exposures to toxic chemicals can change the composition of the gut microbial community and how mixtures of PFAS may harm the health of humans and wildlife.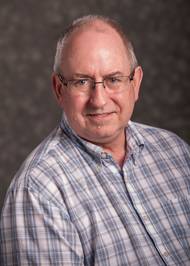 Dr. Dan Jones' research has focused on development and application of mass spectrometry and chromatographic separations for global metabolite analysis, analysis of protein modification by reactive metabolites of drugs, toxins, and endogenous xenobiotic compounds, and analytical chemistry in clinical, environmental, agricultural, and bioenergy applications. Much of this work falls into being described by the terms "metabolomics", which is the measurement of as many small molecule metabolites in living systems, and "exposomics" which aims for comprehensive measurements of environmental exposures. Their exposomics work is measuring about 9000 different chemicals in human blood specimens and exploring relationships between exposures (including diet), methylation of DNA (which can silence specific genes), and health outcomes. Some of these chemicals are produced by the action of microbes in our gut, and we are beginning to explore how exposures to toxic chemicals can change the composition of the gut microbial community and assess these changes through measurements of blood chemistry.
One of the Jones group's most relevant research efforts has to do with measuring metabolites, nutrients, and toxins (MNTs) in maternal and cord blood samples in the Isle of Wight birth cohort and exploring for relationships between exposures and health outcomes, now across two generations of offspring. One of the great unknowns regarding PFAS chemicals has to do with how mixtures of PFAS harm health of humans and wildlife. Their exposomics approach, combined with epigenetic analyses of DNA methylation by an international team of collaborators, is providing a foundation for relating exposures of mixtures of PFAS chemicals with their effects on health.
In addition, Dr. Jones serves as Associate Director of the Center for PFAS Research and contributes to helping Center members secure resources and provides technical advice to various Center projects.
When in his youth, Dr. Jones was an amateur junk-ball baseball pitcher with mastery of the knuckleball. He considered trying out for his high school baseball team, but the star player on the team was the catcher, and the coaches did not want his knuckleball pitches, which are challenging to catch, make their star player look bad, so he was not invited to join the team. The catcher was a great player, and eventually played in Major League Baseball for several years. Years later, Dr. Jones went on to manage a city-league softball team in Davis, California, and they won the league championship. One of his star players was Kim Prather, an atmospheric/analytical chemist elected to the National Academy of Sciences in 2020 who is a Distinguished faculty member at UC San Diego and Scripps Institute of Oceanography.