Central Michigan field crop update - May 16, 2019
As cool wet conditions persist, planting is off to a slow start.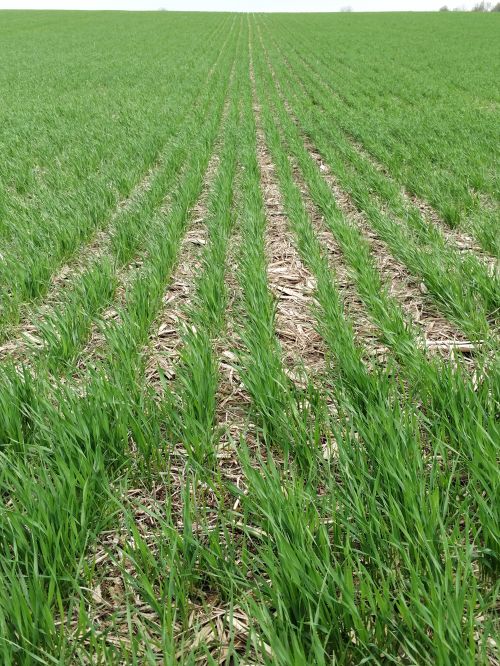 Weather
The region continues to get rain with each passing weather front. With the cool temperatures and cloudy skies, fields are just not drying out. There was light frost on two occasions over the past week. Mid-day soil temperatures were 46 degrees Fahrenheit earlier this week. Growing degree day (GDD) totals are well behind the five year average. The Freeland MSU Enviroweather station reveals for corn, we are currently at 222 GDD, compared to the five year average of 275 GDD. The outlook for Michigan is for warmer and drier conditions. It will take this type of weather to get farmers back into the fields that are saturated and many with standing water. Patience will be needed. Don't pay for the mistakes of planting all season long.
Commodity reports
Planting corn is just getting under way on well-drained fields and coarse-textured soils. Where farmers are able to go, good progress is being made. No emergence at this time. Soybean planting is just starting as well.
There is getting to be more concern about the wheat crop and farmers have limited choices with the cold wet spring. The crop was planted late last fall and did not come through winter very well. A number of wheat growers are reporting 40-50% stand loss and will be switching to another crop depending on the weather. Many are reporting this is the poorest crop in recent memory. To learn more about this year's crop condition and some management options, consider attending the Wheat Field Day, Wednesday, May 22, 2019 at Hauck Seed Farm, 498 W Weidman Rd, Mt. Pleasant, MI 48858. The program will be from 10:00 a.m. until noon. There will be two RUP credits. MSU Extension wheat specialist will be on hand to discuss your management options.
Oats and barley planting has pretty much wrapped up with the early planted fields emerging.
Alfalfa fields have experienced a considerable amount of winterkill this spring. The ice cover, saturated soils and cutting schedules all have impacted the crop. Many alfalfa growers are reporting over 50% stand loss and will be reseeding. Farmers are encouraged to visit the MSU Extension forage web page for more information on assessing your stands and options for supplemental forages.