Central Michigan vegetable update - June 19, 2019
Progress is generally slow with a great deal of variability in crop condition and growth.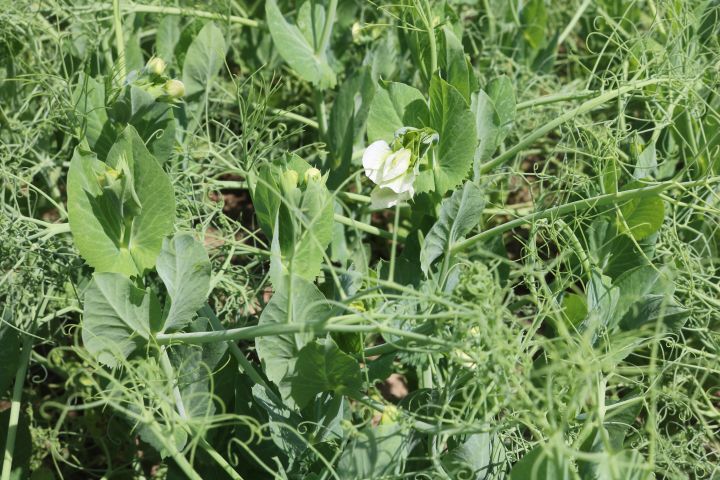 Weather
As I reported in previous vegetable updates, many soils in the central region of Michigan remain wet with sporadic opportunities to get work done. The well drained soils have been suitable for tillage and planting often enough for many growers to get vegetable crops planted and taken care of. Limited progress has been made on the heavier soils and any soil with poor drainage. For many crops, the lack of heat remains a big concern as crops are developing slowly. Low air temperatures for the week have been in the 40s and low 50s. Soil temperatures remain quite cool, with lows still dipping down into the 50s.
Crops
Potato planting appears to be done. The majority of growers in the area finished up by the end of last week or before. However, a few still have a field or two to go. Planting was spread over the best part of eight weeks with many fields now being hilled and sidedressed and others yet to emerge. Stands are variable with some excellent and some fair at best. Early planted fields often have drowned-out areas and later planted fields have areas where planters had to go around wet spots.
Asparagus harvest is by and large done, however a few farm stands are still picking.
Pea planting continues to a limited extent. The early planted fields are blossoming.
Final sweet corn plantings are going in. First plantings are at V6 on many farms. There is concern over the maturity of the crop, not only due to the slow growth, but also the fear that some plantings will catch up to each other and produce too much product at the same time. The color of the crop is still a concern in many plantings. Much of it is pale and yellow. This is often a combination of environmental issues such as cool, rainy, cloudy weather, as well as nutrient deficiency, particularly nitrogen deficiency.
Soil conditions are marginal in many locations for snap bean or dry bean planting.
Insects
Insect activity has been relatively light with a few potato leafhoppers arriving. Colorado potato beetles are emerging and on many soil types; white grubs of multiple species remain active. I hear of true armyworm activity from time to time, but most of those reports are coming from areas south of central Michigan.
This has been a highly unusual planting season. Don't neglect scouting your crops and be prepared for the unexpected.
Did you find this article useful?
---