Chestnut crop load and scouting workshop Aug. 20 in Montague
Sweet chestnut growers will learn about pest problems and how to estimate crop load. Note that the event location has been moved to Montague, Michigan.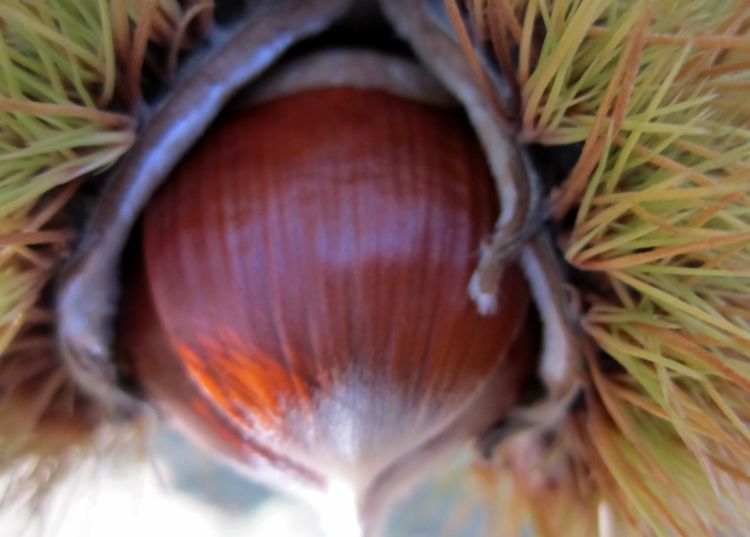 Editor's note: The location of this event is now in Montague (not Ludington).
Michigan State University Extension, in cooperation with the Midwest Nut Producers Council and Chestnut Growers, Inc., is offering a free Chestnut Crop Load and Scouting Workshop for sweet chestnut growers to learn about relevant pest problems, as well as how to estimate crop load. The meeting will be Aug. 20, 2017, from 10 a.m. to 1 p.m. at the New Era Chestnuts, LLC is 6998 S. 44th Ave., Montague, MI 49437. There is no official address marked on the property, but this address should get anyone using Google maps to the driveway that leads into the property.
Growers are encouraged to bring unknown plant and insect samples for diagnosis. Please place samples in sealed bags as courtesy to our host farm. The meeting will be held outside in a chestnut orchard, so dress accordingly and plan for inclement weather.
Registration is required, but the program is free. Register online at Chestnut Crop Load and Scouting Workshop. Contact Erin Lizotte at 231-944-6504 or taylo548@msu.edu with any questions or concerns.
This material is based upon work supported by the National Institute of Food and Agriculture, U.S. Department of Agriculture, under Agreement No. 2013-41534-21068. Any opinions, findings, conclusions, or recommendations expressed in this publication are those of the author(s) and do not necessarily reflect the view of the U.S. Department of Agriculture.