Chewing gum during a meeting
Is it appropriate to chew gum during a business meeting?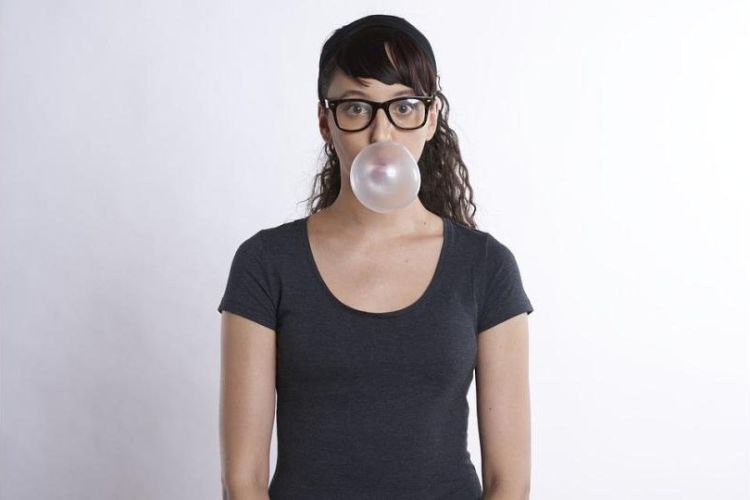 Recently, I attended a business gathering that was not associated with Michigan State University or MSU Extension. While sitting in a meeting, the first thing I noticed was a person chewing gum who was at the front of the room and answering questions. The person was not trying to hide the fact that he was chewing gum; his mouth was opening very wide and at times he would stick the gum out on his tongue, reminding me of a cow chewing its cud. We use this analogy frequently when working with young people through 4-H Youth Development. As someone who teaches workforce development, I was disappointed, distracted and turned off. By the end of the meeting, I also noticed the person standing at the front of the room that was in charge of the meeting and the CEO of the company were also chewing gum; however, it took me until the end to figure this out as they barely moved their mouths while chewing the gum.
Is it appropriate to chew gum during a meeting? According to Quick and Dirty Tips, "If you're going to be in front of people, don't chew gum. Period. Places to hold your gum include in a job interview, at choir practice and during a business presentation—even if you're not actually speaking but just part of the presenting team. And the same goes for being in front of people for any situation. Also, you should spit out your gum if you'll be in a situation in which you'll be talking with many people."
Emily Post states, "… it is appropriate to chew gum on the job, as long as you do it quietly." However, the employee needs to "be ready to get rid of it at a moment's notice—especially if they're suddenly called into a meeting with a manager or a prospective client."
Long story short, you can chew gum during work if it is done quietly; however, do not chew gum during a presentation, meeting or an interview.
As a part of our work, Michigan State University Extension provides career education programming. To learn more about the positive impact of MSU Extension and Michigan 4-H career preparation, money management and entrepreneurship programs, read the Impact Report: "Preparing Michigan Youth for Future Employment." For more information or resources on career exploration, workforce preparation, financial education, or entrepreneurship, contact 4-HCareerPrep@anr.msu.edu.