Choosing quality early care and education programs
Parents need specific information about quality when choosing early care and education programs.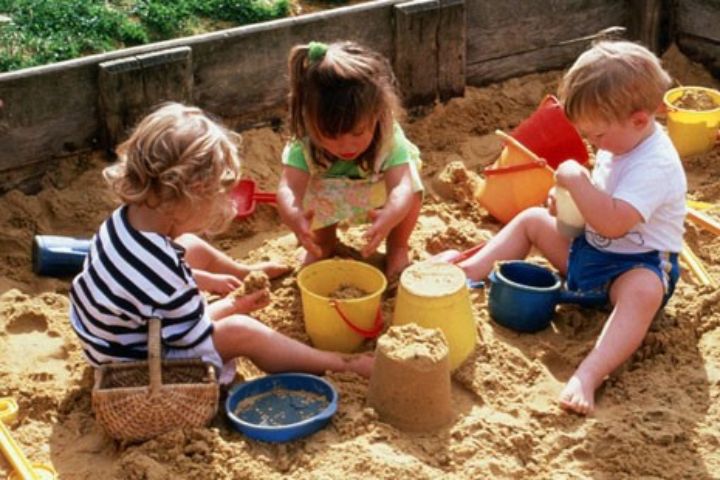 When it comes to choosing a care and education program for their young children, parents sometimes lack the specific information to gauge the quality of care. A recent study, "Do Parents Know 'High Quality' Preschool When They See it?," by the Curry School of Education at the University of Virginia found that when parents were surveyed, they rated the centers their children attend as high quality centers. However, when early childhood professionals evaluated the same programs, they rated the programs much lower in quality.
Why the disparity? Two possible explanations come to mind. One explanation might be parents are reluctant to admit they are taking their child to a program that is of low or mediocre quality. It may seem like a negative reflection on them, and they may feel shame or embarrassment in settling for less than the best. Or, they may feel as if they did not really have a choice and that quality child care and education is not accessible to them in their community.
Another possible explanation is that parents do not have the information to judge the quality of an early care and education program. They do not spend enough time in the program to be familiar with the daily learning activities and routines. Or, they do not know enough about child development and early education to decide whether or not the learning activities are appropriate. They are unfamiliar with the vocabulary, the curriculum design and the underlying concepts of early childhood education.
Research shows parents do consider the convenience and cost of the program. According to "Do Parents Know 'High Quality' Preschool When They See it?," "Parents do report that they value high quality and developmentally engaging early childhood education. However, existing research suggests that parents' actual choices—especially among low-income families—may be driven less by quality and more by practical concerns around affordability, location and convenience." It is also noted that parents often consult the opinions of other parents, family members and co-workers when they need child care and education.
When searching for an early care and education program, many families use popular internet sites to get information about choosing child care. Sites for such agencies like Child Care Aware's 5 Steps to Choosing Care and Healthy Children's Choosing a Child Care Center offer easy-to-use choosing child care checklists. It is interesting to note, though, that a survey of some of the most popular sites indicates quality issues are rarely addressed in these choosing child care lists. More detailed information about quality is available from A Good Preschool for Your Child by the National Association for the Education of Young Children, a professional organization that accredits early childhood education programs.
Across the U.S., state Departments of Education have addressed the apparent lack of knowledge about choosing quality early care and education programs by implementing Quality Improvement Rating Systems (QRIS) for licensed centers and homes in their states. In Michigan, this program is referred to as the Great Start to Quality. It uses a rating system of multiple stars to indicate which programs and homes meet the highest standards. Researchers Bassock, Markowitz, Player and Zagardo state, "For families who do have access to ECE [Early Childhood Education] choices, informational interventions like Quality Rating and Improvement System may be helpful because they make comparison shopping easier for parents who may have little time to visit several ECE programs. Previous research suggests that parents engage in little to no searching for ECE programs."
Michigan State University Extension suggests reading Child Care Aware's guide, "Is This The Right Place For My Child?," for parents to use when visiting potential child care sites.
Did you find this article useful?
---