Community discussions around housing: Explaining common key terms
Discussions about a community's housing situation can involve many intertwined but distinct terms; this article explains some of the most common.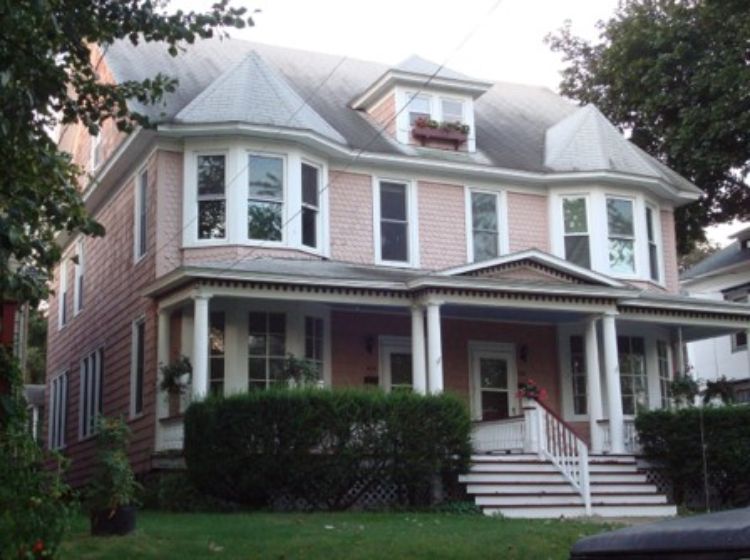 Many communities in Michigan are facing challenges meeting their housing needs and are developing plans to bridge that gap. To plan for and implement solutions to these housing challenges, it is important to accurately define issues facing your community and choose actions that align to those issues. A part of that process is building an understanding among stakeholders of key terms like the five presented here, as well as what terms you are using locally and how they are defined. A foundation of shared definitions and meanings is crucial to building up more affordable, attainable, and inclusive housing.
Affordable housing
An often-cited rule of thumb for housing is that it should cost no more than 30% of a household's income. As the U.S. Department of Housing and Urban Development explains, this rate comes from an amendment to the 1968 Fair Housing Act that placed a cap on the cost of public housing rent. In fact, housing is considered affordable when it costs less than 30% of a household's income. Households paying more than 30% of their income towards housing costs are classified as cost-burdened, and those paying more than 50% are considered severely cost-burdened.
According to the Michigan State University (MSU) Extension MI Money Health team, that 30% cutoff for affordability is also present when applying for mortgages through the housing ratio or "the maximum percentage of a borrower's gross monthly income that can be used to make the monthly mortgage payment, including principal, interest, taxes and insurance." For households looking to purchase or rent a home, MSU Extension has financial and housing experts that can provide education and resources on topics like money management and homeownership.
Subsidized housing
Governments have many programs that are designed to make housing more affordable through subsidies, especially for low- to moderate-income households. These subsidies can come from a variety of different programs at the federal, state, or local level. One example of these programs are Section 8 Housing Vouchers: these are federal funds administered locally to provide support to property owners and tenants through vouchers to reduce rent costs. The Michigan State Housing Development Authority is a great source of information on subsidies available at the state level and the U.S. Department of Housing and Urban Development for federal programs.
Attainable housing
Attainable housing is something distinct from affordable housing, but very related. The Urban Land Institute defines attainable housing as "nonsubsidized, for-sale housing that is affordable to households with incomes between 80 and 120 percent of the area median income." While the concept of affordable housing focuses on the household and what they spend, the concept of attainable housing contextualizes the cost of housing for the local area through the average, or area median income.
Many MSU Extension housing programs for communities are oriented towards viewing housing through this attainability lens. This approach can help communities to think beyond subsidized housing, which may impose income restrictions, and focus on changes to land use and other policies that can influence the type of new market rate housing being built. A focus on attainable housing takes into account the community's socioeconomic context with its connection to the area median income. For example, an apartment with rent and utilities costing $1,000 a month is affordable to a household earning $3,500/month but would not be considered attainable if the annual area median income was $30,000 ($2,500/month) because a household earning 80% of that area median income would be spending 50% of their income on housing.
Missing middle housing
The term missing middle housing represents "a range of house-scale buildings with multiple units located in a walkable neighborhood." This type of housing has been popularized over the last several years by Daniel Parolek, author of "Missing Middle Housing: Thinking Big and Building Small to Respond to Today's Housing Crisis." Common forms of missing middle housing that may already be in your community are things like duplexes, triplexes, townhomes, and live-work buildings. Missing middle housing is often proposed as a solution to bring in a greater variety of housing types and housing prices into a community. The term comes from housing types that fill in a gap in the middle between single-family homes and four-story and larger apartment buildings. These housing types have been missing from new construction for decades, leading to housing challenges in many communities.
Workforce housing
Workforce housing is another term that is closely related to affordable and attainable housing but adds some additional nuance. As Tiffany N. Ford and Jenny Schuetz explain in their Brookings Institution article, workforce housing is "most often used to indicate a program targeted at households that earn too much to qualify for traditional affordable housing subsidies." While very similar to the concept of attainable housing, workforce housing initiatives tend to focus on a particular employment sector or employer within a community. Michigan has many examples of workforce housing going back to Henry Ford's housing developments in Dearborn for managers and supervisors and more modern projects like a 56-unit development in Oceana County for employees of a local farm that was highlighted in the Michigan Department of Agriculture and Rural Development's Michigan Food and Agriculture Housing Task Force Report.
Learning more
Understanding these key terms is just the beginning of the journey towards planning for and implementing policies that meet your community's housing challenges. Michigan State University Extension has several programs and web resources available to help communities understand the current state of housing, the historical trends that led to where we are today, how to holistically plan for homes as a community, and a variety of land use and other policy tools to implement those plans.
Upcoming virtual housing offerings can be found by searching for "Housing" in MSU Extension's upcoming events. If you are interested in bringing one of these offerings directly to your community, please contact Tyler Augst at augsttyl@msu.edu or (269) 657-8213.