Empowering young entrepreneurs to increase retention
Learn and share best practices to empower our youth to become "entrepreneurial" at the annual Connecting Entrepreneurial Communities Conference in October.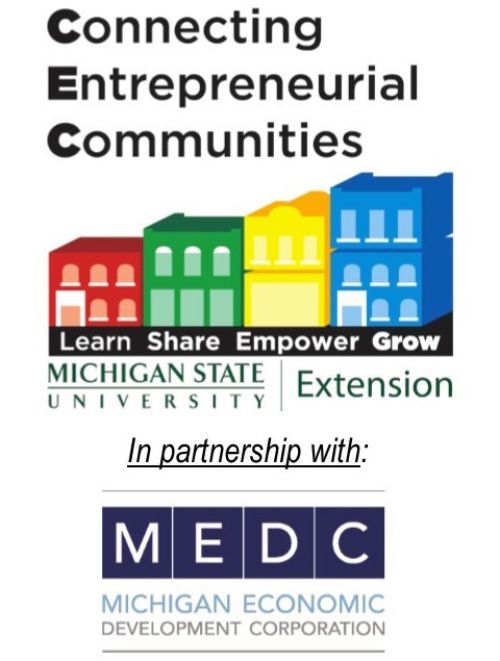 How does a community engage young people in entrepreneurship? Building tomorrow's entrepreneurs is essential to growing our economy. According to the latest Small Business Administration data, Michigan is home to 870,301 small businesses employing 1.8 million workers. In an effort to increase this number, "Empowering Young Entrepreneurs" is just one session to be offered at the 10th annual Connecting Entrepreneurial Communities Conference (CEC) provided by Michigan State University Extension and the Michigan Economic Development Corporation. This conference will be held Oct. 1-2, 2019, in downtown Ludington, Michigan.
The Empowering Young Entrepreneurs session will be an exciting conversation on engaging young people in exploring entrepreneurship. Through hands-on activities, we share best practices and ways to spark the entrepreneurial pipeline in your community. Explore ways to motivate youth, allowing them to dream big and place value on a community where they could live, work and play one day. We will discuss how young people can explore entrepreneurship as a career option and develop an entrepreneurial mind-set. Curriculum, resources and innovative programs involving youth in business creation will be shared.
Young inspiring entrepreneurs who attend will be able to network with community leaders and learn from experts in entrepreneurship, tourism, zoning, branding and much more. The conference offers a number of breakout sessions and two keynote speakers focusing on innovative ways to help grow and attract entrepreneurs to your community.
Don't miss this opportunity to learn how you can develop the next generation of entrepreneurs in your club, school, church or community. Register at the Connecting Entrepreneurial Communities Conference 2019 Event page or on the CEC website.
For more information or resources on career exploration, workforce preparation, financial education or entrepreneurship, contact 4-HCareerPrep@anr.msu.edu.