Considering a job or career in formal or informal education? – Part 1
Michigan After-School Partnership and MSU Extension are working together to inform and support new and needed opportunities.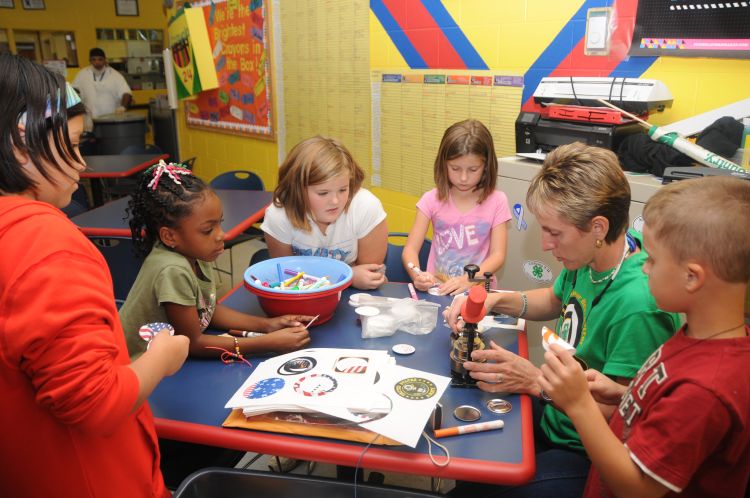 This is Part 1 of two articles regarding new and enhanced opportunities for individuals wanting to work in the Education and Training Career Cluster in Michigan. A career in teaching is projected to have many job opportunities in the coming years. Between 2014 and 2024, the U.S. Bureau of Labor Statistics (BLS) projects nearly 1.9 million job openings for teachers of preschool through postsecondary school.
Let's begin with some background and terms associated with this topic. Michigan State University Extension is a partner with Michigan After-School Partnership (MASP) and currently has a staff member serving as the chairperson for the Career Pathways Workstream committee. MASP is a non-for-profit organization focused on out-of-school time (OST) learning opportunities. The mission says that MASP "champions statewide access to quality and equitable OST programs to ensure that all children and youth succeed."
Michigan 4-H Youth Development's mission is "to create non-formal, experiential, educational opportunities designed to connect in-school learning with out-of-school time activities that help youth thrive in a complex and changing world." With some overlapping elements in our missions, it makes sense for our two organizations to come together to support Michigan's youth as they build their future hopes and dreams.
When you think about 4-H and OST programs, it requires a variety of individuals with skills that can make informal educational opportunities successful as well as support formal education. Some 4-H and OST program alumni go on to consider a job or career in education or a related field because of the support they received from these programs. Working in the field of education can be very rewarding; whether one's interest is teaching, administration, counseling and advising or even social work.
For the past year, MASP members have been writing a white paper. A white paper is similar yet different than a research paper. It includes research but is used as more of a position paper to advocate for something. MASP members recently finished the white paper, titled "Reimagine and Expand Out-of-School Time Professional Career Pathways," and it is now available on the MASP website.
In addition to providing insights into the field of youth development professions, "Reimagine and Expand" supports Governor Whitmer's goal of Sixty by 30 for Michigan's workforce, described in the Governor's 2019 state of the state address.
Now that you have this background knowledge, Part 2 will dive into more details about the "Reimagine and Expand Out-of-School Time Professional Career Pathways" white paper.
Michigan State University Extension and Michigan 4-H Youth Development helps to prepare young people for successful futures. For more information or resources on career exploration, workforce preparation, financial education, or youth entrepreneurship, email us at 4-HCareerPrep@anr.msu.edu.