Construction Management alum receives CANR Alumni Service Award
Doug Cron to receive 2020 CANR Alumni Service Award at ANR Week.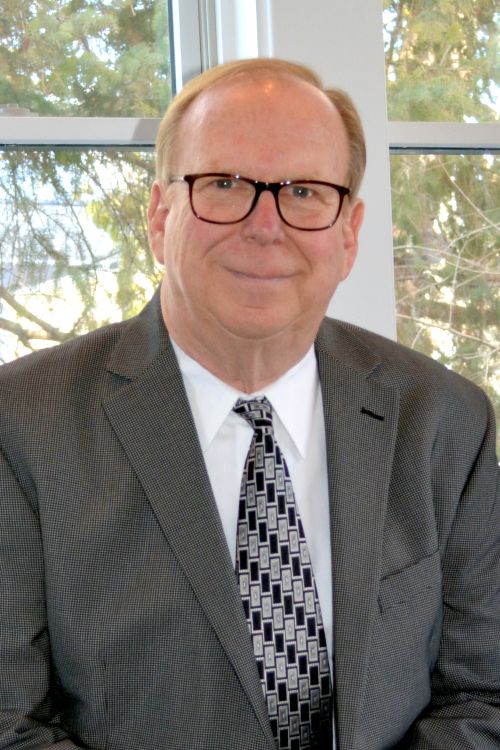 Douglas J. Cron, of East Lansing, will receive the 2020 MSU College of Agriculture and Natural Resources (CANR) Alumni Service Award during ANR Week on March 6.
The Alumni Service Award honors CANR alumni who have demonstrated continuing outstanding volunteer service to MSU, the CANR or meritorious public service on a local, state, national or international level. Candidates must possess the highest standards of integrity and character to positively reflect and enhance the prestige of the CANR.
Cron is a local developer, MSU graduate and former CANR faculty member. His expertise and service to MSU is substantial and dates back to the early days of the Construction Management Program and School of Planning, Design and Construction. His areas of expertise include construction management, real estate, finance and community development.
Cron earned both his bachelor's and master's degrees from MSU. Following graduation, he served as an instructor at Lansing Community College. In 1978, he joined MSU's Construction Management Program and over the next three decades, he held roles as senior academic specialist, program coordinator and assistant director. Since retirement, Cron has remained active with the MSU Construction Management Alumni and Industry Advisory Association–a board he founded and is renowned across the country.
In addition to his career at the university, he owns and operates Cron Management where he manages and leases over 70,000-square-feet of commercial real estate space and 300 residential units in East Lansing. Cron has made a valuable and ongoing investment in the greater Lansing area. He has completed new and redevelopment projects, significantly enhancing the quality of life in downtown East Lansing. Some of his projects include the Stonehouse Village, Albert Place Condos, The Residences and the new 565 East Grand River development, which includes the MSU Art Lab.
He has extensive service to the community, including serving on the National Association of Home Builders (NAHB), the local Associated General Contractors and the City of East Lansing as a Downtown Management Board member and as a Code Review Committee member. Cron has been honored for his achievements as a 2006 Construction Management Hall of Fame inductee. He was named the 2003 NAHB Educator of the Year and received the Award of Excellence from Sigma Lamda Chi in 1995.