COVID-19 Health Crisis and a Resulting Food Crisis
Kris DeAngelo of MSU's Institute for Food Laws and Regulations warns of further disruptions to the food industry, and encourages companies to prepare through education.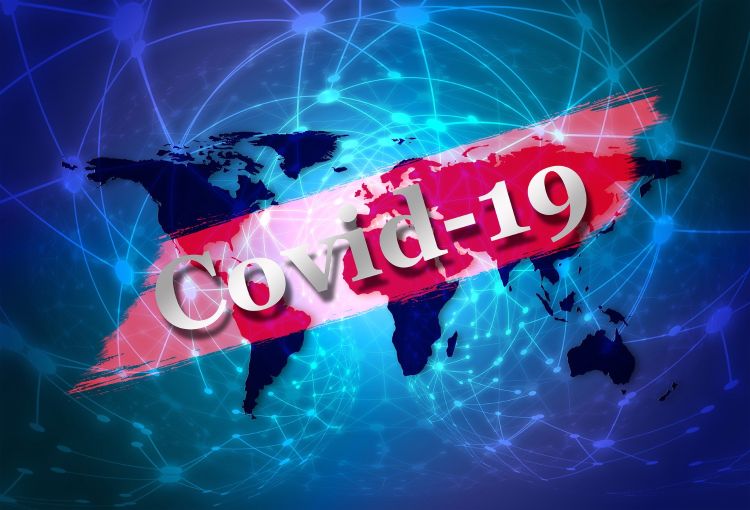 Boarder closures, travel bans, quarantines, and the COVID-19 itself are beginning to disrupt the food supply chain. As more and more countries enter partial or complete lockdown, this novel corona virus is creating not only a worldwide health crisis but is also creating an impending worldwide food crisis.
The United Nations Food and Agriculture Organization (FAO) expects disruptions in the global food supply to begin in April and May 2020. Already European farmers are desperate to employ migrant workers to pick raspberries, potatoes, asparagus, strawberries and other crops. Germany typically requires 300,000 workers to plant and harvest produce throughout the spring and summer. It is struggling to fill positions. France needs 200,000 field and dairy workers. Its minister of agriculture has hinted that current unemployed French citizens should rise up to the call to take the place of migrant workers who normally come from eastern Europe, northern Africa, and the Middle East. Similarly, in North America, the US relies on three million migrant workers. Canada relies on 50,000-60,000 migrant workers, which represent three quarters of its fruit and vegetable laborers. Typically, these workers travel from such faraway locations as Mexico, Central, South America, and the South Pacific for work on farms, fields, packing houses, and fisheries. Similarly, Australia, which has already been hit with raging wildfires and drought this year, uses immigrant workers for much of its harvesting workforce. It is also bracing for shortages due in part to travel bans from neighboring South Pacific countries.
The International Organization for Migration reports that approximately 3 billion people, 39% of the world population, live in countries with complete border closures for foreigners and non-residents. On April 2, 2020, the total number of restrictions which have been issued throughout the world stood at 44,397. It is not that countries don't universally recognize that food and agribusiness are important cornerstones of a safe society, paramount to national security. In fact, there are blanket exemptions for agribusiness endeavors as well as consumers access to food even in countries which are enforcing mandatory lockdowns. (Although, as of April 2, 2020, companies such as Nestle India and other India food and beverage manufacturing companies are petitioning the Indian government for clarity and to be deemed essential services.)
The US, Canada, Australia, and Europe, recognizing migrant workers' essential contribution to the global food economy, have back-pedaled on March decisions to limit travel for those workers who harvest, transport, and process foodstuffs. But in contrast, other countries are imposing restrictions on movement of citizens. Australia is prohibiting all overseas travel. Panama has banned all commercial air travel. El Salvador has completely have banned all air travel in and out of the country. On their own, many airlines have eliminated or condensed flights to cut losses, which is making travel difficult or impossible for migrant workers. These have led to desperate measures, including a farmer's association in Canada that sent airplanes to transport migrant workers who were desperately needed to hand cut broccoli and seed labor intense crops such as cucumbers and peppers.
But while government and industry recognize these essential workers, it is not enough to say that migrant workers can enter a country to work if workers cannot or will not come. Migrant workers often live and work in close proximity, which promotes­ the transfer of the virus. The same is true for workers in fishery operations and on fishing vessels. Workers report that they have not been educated about the virus or the risks involved in their essential businesses. They are also forced to work without personal protective equipment due to inadequate supply and cost. Further, these workers are not typically afforded unemployment benefits if they fall ill and fail to work. Worse yet, many do not qualify for health care in the country in which they are working. The understandable fear of becoming infected due to working conditions, coupled with leaving loved ones who may become infected and being unable to return home, has created a workforce which is disinclined to migrate for work. Fewer workers will be just the beginning.
The workforce is not the only factor in the impending crisis. The illness is beginning to limit the amount of food produced, processed, shipped and sold. Sick workers cannot deliver food or animal feed, or transport or slaughter animals. Food companies such as Cargill Protein and Tyson Foods are already preemptively bracing for temporary shutdowns for extra cleaning and for when employees are sick. Others who are attempting to meet requirements of social distancing are redesigning workplaces and limiting both total numbers of workers and the speed at which food is produced or processed. Malaysia has already shuttered palm oil plantations after workers tested positive for COVID-19. US giant, JBS, one of the largest beef production plants east of the Mississippi, has partially shutdown a major beef facility in Pennsylvania due to illness. Olymel, the poultry and pork processor in Quebec, Canada, temporarily suspended operations in response to nine employee cases of COVID-19.
But it isn't just the migrant workers and employers which are driving the looming global food crisis. The food industry is beginning to see shortages for necessary inputs such as fertilizer, pesticides, veterinary medicine, and food additives sourced in China and other areas impacted by COVID-19. Already, Coca-Cola and others who source their non-nutritive sweeteners from China are feeling the impact of delays due to the recent shutdowns. Other food additives supplies, such as for vitamin C, vitamin B, sorbic acid, citric acid made predominantly in China, may continue to be impacted by COVID-19. These food additives and preservatives are already in increased demand with the hoarding and overbuying common in developed countries.
All in all, COVID-19 may have started as a health crisis but now to avoid a global food crisis it is imperative that countries plan for short- and long-term food supply disruption, food shortages, particularly of fresh foods, and consumer unrest. One important aspect of this crisis is that food industry professionals will need more education to help companies weather this storm. At the Institute for Food Laws and Regulations, we can help you increase your knowledge and skills so that your company may succeed in this difficult time. Although you thought toilet paper shortages were a crisis, this imminent food crisis may be a big game changer for companies with knowledge and skill to survive COVID-19. For more information, visit IFLR@msu.edu.