Cultural competency evolves over time
Intercultural competence is one's knowledge and ability to successfully handle intercultural encounters. Global and cultural lessons may offer an opportunity for participants to learn more about the community they live in or the world.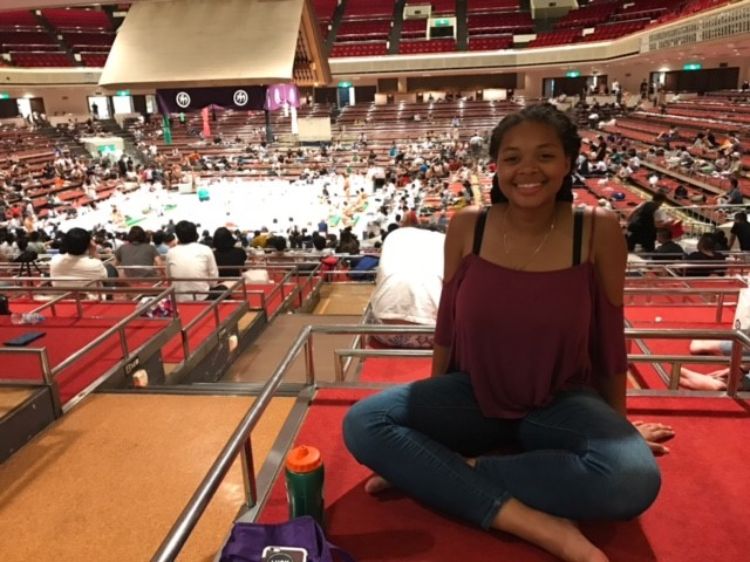 A famous quote from Anaïs Nin says "We don't see things as they are, we see them as we are."
As we travel through life, the perspective of what we see changes as our mind is opened to new perspectives, cultures and experiences. While teaching global and cultural lessons to adults and youth, it is amazing to see their cultural competency evolve over time. Each lesson creates questions, new possibilities, challenges and frustrations.
A lesson used during one of Michigan State University Extension's 4-H global and cultural education programs is "Cultural Influence on Judgement." This lesson encourages participants to look at situations with a broader perspective. Participants are asked a series of questions and how they would respond. Here are a couple examples:
How would you respond if you saw a group of teenagers throwing rocks at a dog?
How would you respond if you saw a mother struggle with her three small children while the man she is with does nothing?
The participants are then given more information on the situations, for instance:
How would you respond if you were from a country where dogs carry rabies and are often wild?
How would you respond if you came from a culture with strictly defined gender roles?
Adults and youth alike instantly feel a change in the way they viewed the situation. They have opened their mind to other possibilities and ways to process their response.
The intent of sharing global and cultural lessons with others is to give people the tools to handle intercultural encounters appropriately. Intercultural competence is one's knowledge and ability to successfully handle intercultural encounters. In diverse communities, many people see things they do not understand. They may carry their misconception with them and never ask questions or never investigate to understand. Global and cultural lessons may offer an opportunity for participants to learn more about the community they live in or the world.
Cultural sensitivity is being aware that cultural differences and similarities exist and have an effect on values, learning and behavior. Cultural experiences may challenge cultural values. It may cause you to question your cultural values after you have experienced something new. Questioning is crucial to engage in a higher level of thinking.
Research from Jiangsu, China by Changzhou University's Honglin Zhu, titled "From Intercultural Awareness to Intercultural Empathy," states: "Intercultural empathy, as a word from the Greek 'empatheia,' means understanding others by entering their world." When learning about cultures around the world and allowing us to empathize, we can better understand Daniel Goleman's quote, "Self-absorption in all its forms kills empathy, let alone compassion. When we focus on ourselves, our world contracts as our problems and preoccupations loom large. But when we focus on others, our world expands. Our own problems drift to periphery of the mind and so seem smaller, and we increase our capacity for connection, or compassionate action." This is another example how our cultural competency grows over time.
Honglin Zhu's research concluded with some goals to remember while opening yourself up to other cultures or cultural situations:
Be persistent in maintaining open communication. If miscommunication occurs, view it as an opportunity to find new ways to communicate. It may not be what you are saying, but how you are saying it.
Be sensitive to the fact that there are basic differences in the ways people of different cultures communicate, such as through the different use of words, voice and body language. Be willing to value and recognize the importance of one's own culture and be willing to learn about the traditions and characteristics of other cultures.
Be honest and willing to take risks, make mistakes and be flexible in your communication style.
Think about and examine the cultural basis of your own belief system when trying to understand the culture of another person. Being culturally empathic means being nonjudgmental and recognizing that although differences may exist based on culture, communication can still continue.
Take active interest in the culture and norms of other people and be willing to adapt one's communication and behavior to be compatible with another's cultural norms. The more you know about a certain culture, the better the chances for effective communication. Besides, openness, caring and mutual respect for the dignity of individuals are essential qualities for intercultural empathy regardless of cultural differences.
Michigan 4-H provides many opportunities to grow cultural competency. If you would like to learn more about 4-H global and cultural education in Michigan, visit the program website or contact D'Ann Rohrer at drohrer@anr.msu.edu.
To learn about the positive impact of Michigan 4-H youth leadership, citizenship and service and global and cultural educationprograms, read the 2016 impact report: "Developing Civically Engaged Leaders." Additional impact reports, highlighting even more ways MSU Extension and Michigan 4-H have positively impacted individuals and communities in 2016, can be downloaded from the MSU Extension website.