Dam invaders
Are impoundments more likely to be invaded by aquatic invasive species than natural inland lakes? Wisconsin study compared the occurrence of five common AIS in Wisconsin and Michigan lakes.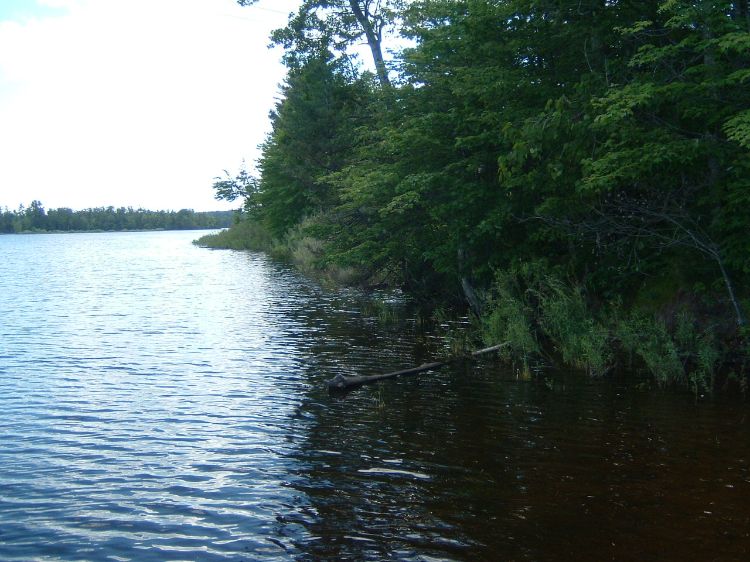 What type of lake do you live on or visit? A previous Michigan State University Extension article explored the four main types of temperate inland lakes. One of these is an impoundment or reservoir – a man-made lake created by the damming of a stream or river. Impoundments usually have substantially larger watersheds than other types of lakes. They are fed and influenced by the entire upstream watershed of the dammed, or impounded, waterway and, as such, have hydrologic connections to upstream tributaries, wetlands and lakes. Impoundments are often elongated in shape, creating more boating access areas and making them attractive to boaters. Aquatic Invasive Species (AIS), including animals, such as zebra mussels, and plants like Eurasian watermilfoil, are known to hitchhike from one water body to another via boats and boat trailers.
AIS continue to threaten the biodiversity of our natural and man-made aquatic ecosystems. Studies indicate that dam construction adds to the problem by increasing the amount of standing water habitat in the watershed. In addition, impoundments are relatively 'young' lakes. These new lakes have been described as 'disturbed' systems and thus are more vulnerable to invasion by AIS -- similar to the way a newly tilled patch of ground is more vulnerable to weeds than an established lawn.
The 2008 study of lakes in Wisconsin and the Upper Peninsula of Michigan examined monitoring data for five widespread AIS associated with substantial ecological or economic impacts: Eurasian watermilfoil (Myriophyllum spicatum), zebra mussels (Dreissena polymorpha), spiny water fleas (Bythotrephes longimanus), rainbow smelt (Osmerus mordax) and rusty crayfish (Orconectes rusticus).
One research question asked by the study team was, "Are impoundments more frequently invaded compared to natural lakes?" Results indicated that the invasion likelihood to impoundments exceeded that of natural lakes for each of the five species listed above and that in general impoundments were significantly more likely than natural lakes to be invaded. Further, impoundment status proved to be a significant predictor for the occurrence of four out of the five AIS studied.
How do you know if a lake is an impounded stream or river and not a natural lake with a level control structure at its outlet? Topographic maps can provide insight. The drain commissioner in the county of interest may also be able to provide this information.