Deepa Thiagarajan, Legume Lab Research Manager Shares Her Insights on World Food Prize Foundation's Borlaug Dialogue Day Three Highlights during Video Interview
Legume Lab Research Director featured in broadcast.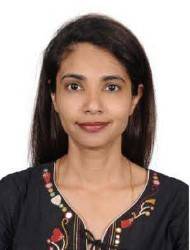 Farming First, the media partner to the World Food Prize Foundation's 2021 Borlaug Dialogue, invited Legume Lab Research Director, Deepa Thiagarajan to their daily roundup show discussing key takeaways from the daily agenda.
Deepa shared her expert insight and thoughts on day three discussions which focused around ag productivity, growth and resilience for nutritious and sustainable food systems.