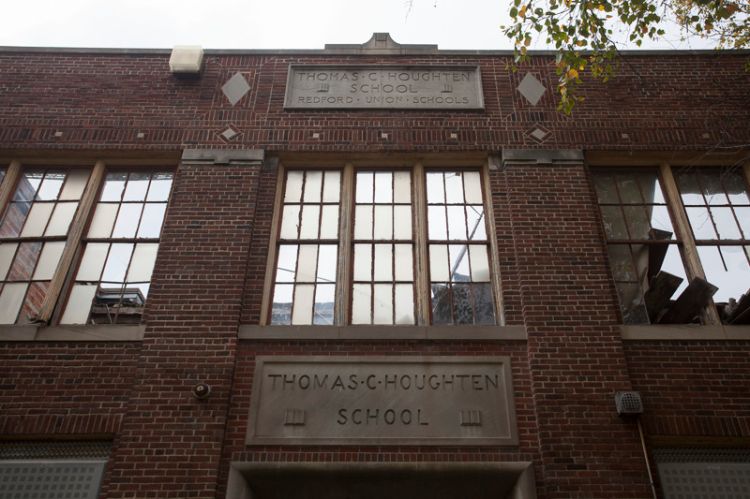 Michigan State University's first urban food research center, MSU-Detroit Partnership for Food, Learning and Innovation (DPFLI) is dedicated to urban agriculture and forestry research, community engagement, and MSU Extension programming. It's also located on a historical site for education and learning that dates back to the early 1900s.
Honoring the Houghten legacy
Located in the neighborhood of Riverdale, near Brightmoor, DPFLI is on the site of the former Houghten Elementary School, named after Thomas C. Houghten. Houghten was a well-known community volunteer, longtime director of the Redford School District 10, Redford School Board member and township superintendent. He also co-founded, with six others, the Redford State Savings Bank in 1909. While serving as president of the bank, he was shot during a robbery on Dec. 14, 1918 and died 24 hours later.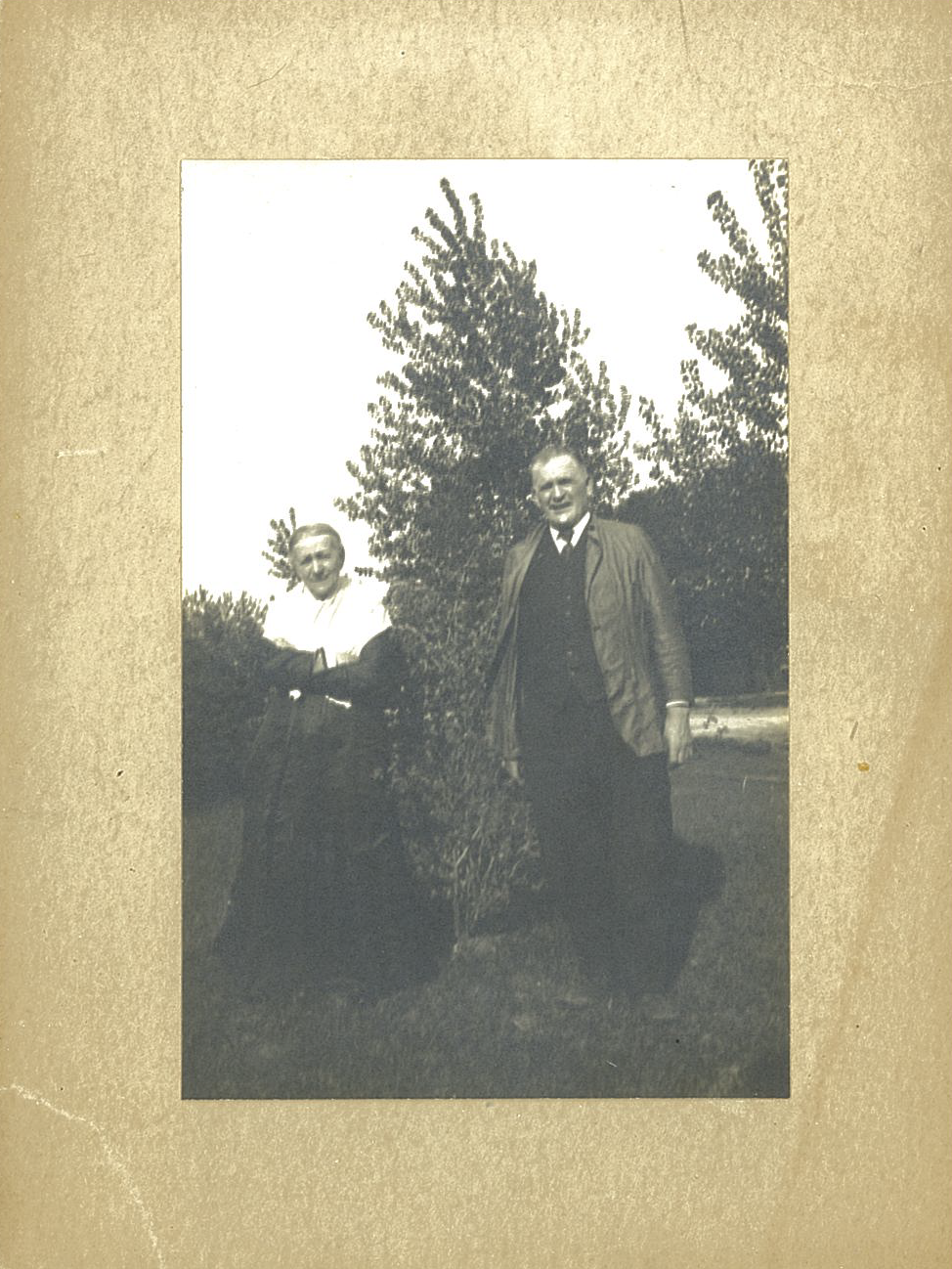 Houghten's son, Harvey, served as school treasurer and helped found the original high school. The elementary school was built and named in Thomas C. Houghten's honor in 1924. The school was expanded in 1926, and subsequently in 1955, when two wings including an auditorium, gymnasium and classrooms were added. With a capacity of 840 students, many youth were educated at the school over the decades. However, by 2009, enrollment had decreased to 208 students and the school's infrastructure had deteriorated; forcing the school to close with many others in Detroit that same year. The school was later demolished in 2016.
To honor the Houghten legacy and the history of the site, the Houghten family has made a gift, initiated by Richard and Ruth Santer, to create the Thomas C. Houghten Educational Commons at DPFLI.
"We supported the educational commons to keep the tie of the school moving forward," said Richard Santer, great-grandson of Thomas C. Houghten. "We want to keep the educational legacy of the site alive and to honor the Thomas C. Houghten Elementary school alumni and families."
Gifts to support the educational commons were also received from Doris Jean Stuckey, great-granddaughter of Thomas C. Houghten and second cousin to Richard Santer; as well as the Santers' daughters Catherine (Brian) Altenberger and Carolyn (Brennan) Trese; and their relatives Kurt Jacobs, Janice Jacobs, Betty Santer and Arlene Santer.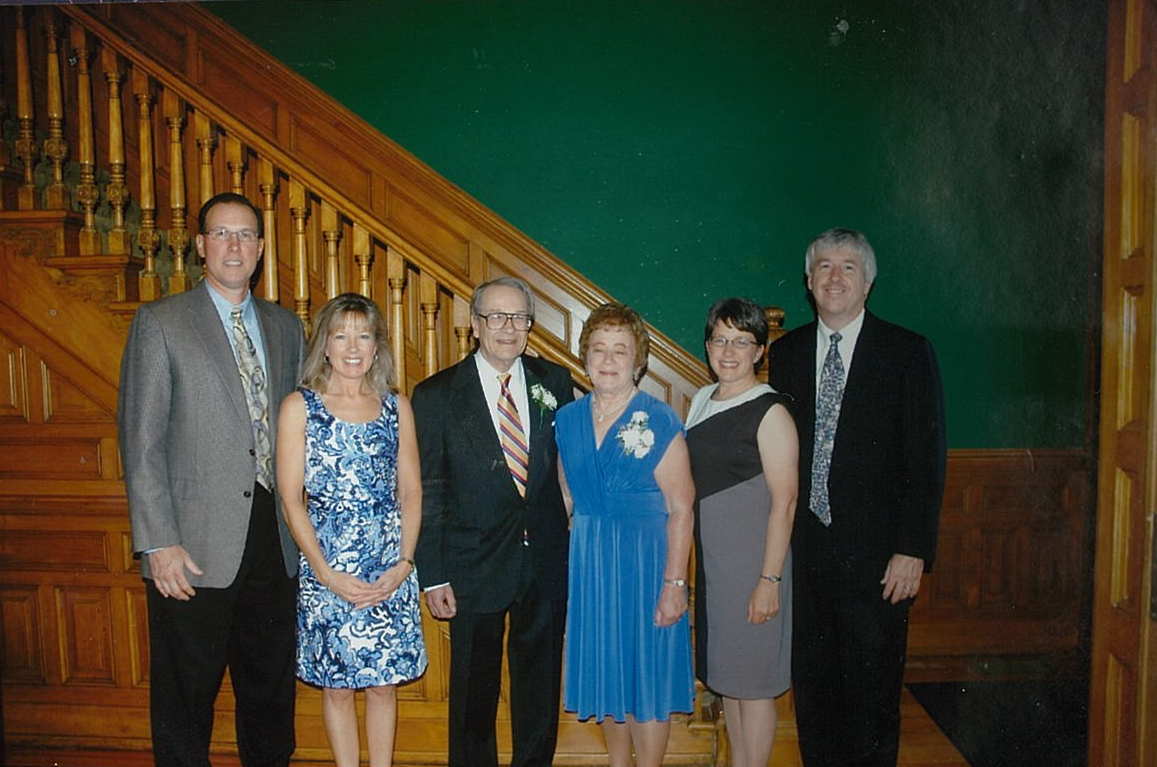 Completed in July 2020, the Houghten Educational Commons has a large grass lawn framed by ornamental grasses and permeable pavers. The space is designed specifically for outdoor activities and education at DPFLI.
Education runs deep and is very important to the descendants of the Houghten family.
Richard Santer received his Ph.D. in 1970 from Michigan State University. He taught geography at Ferris State University until retiring in 1996 as professor emeritus. Their two daughters, sons-in-law and two granddaughters also are MSU graduates. They also have a number of relatives who have served as educators.
Santer grew up in Old Redford Township, where he attended church just north of the DPFLI site, elementary school and Redford High School. He has many memories of the neighborhood from his childhood. He also recalled stories of the Thomas C. Houghten family farm, near Evergreen Road and Grand River Avenue.
"Before the industrial revolution, our family was into farming. Up until 1922 when great-grandpa Thomas C. Houghten's land was sold for residential development," Santer recalled. "The farm was near Evergreen. They would drive the cattle to summer pastures in the 'Evergreens.' Great-grandpa was always respected for his knowledge of soils."
The Santers also believe the educational center will be an asset to the community by helping to teach and demonstrate sustainable ways to grow food in Detroit.
"We're supporting sustainable urban food research," Richard Santer said. "If we link what is being established by the center by sharing the knowledge and demonstrating what goes on at the site to others, we are linking back to 'commons', a place where people would come together. We hope to help reunite the neighborhoods again, break down barriers and work together."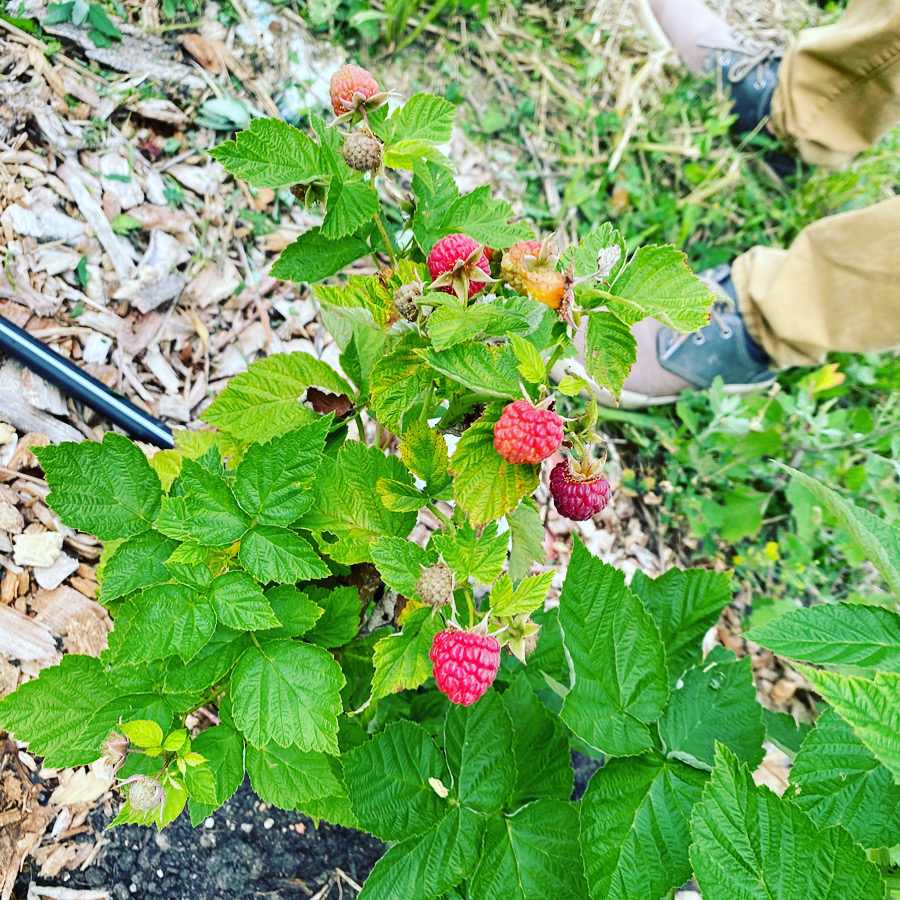 Naim Edwards, director for DPFLI, is grateful for donor support. His vision is to create a space that engages and models what community-based research, food production and landscape management should look like.
"With continued support, the site will become more of a community asset with signage, recreational space, public Wifi, fresh food, and a beautiful landscape for visitors to enjoy," Edwards said.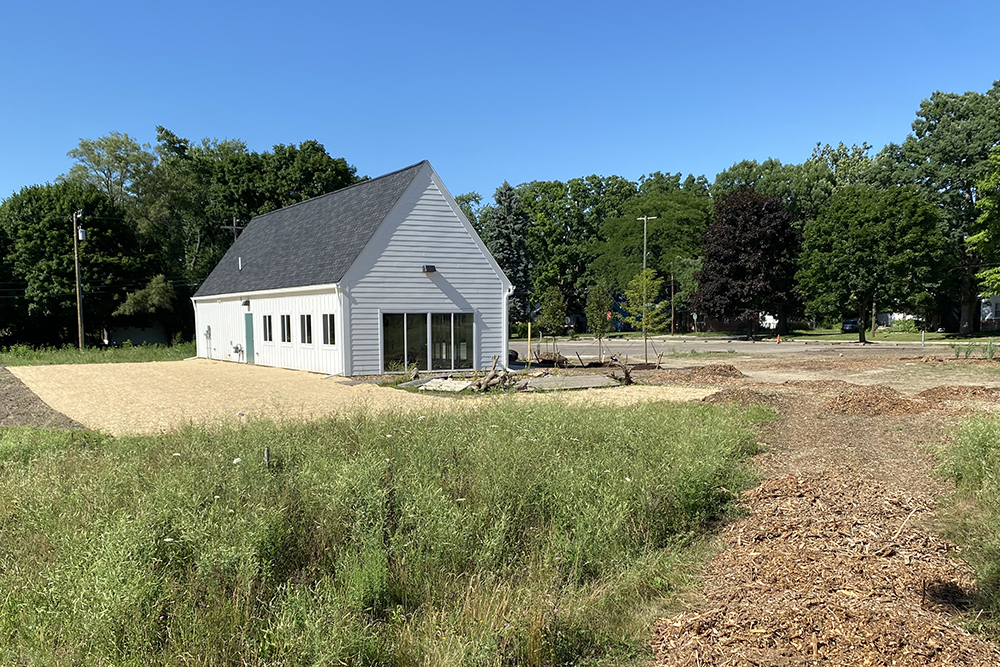 The concept for the center began in 2015 as a partnership between Michigan State University and the city of Detroit to develop solutions to economic and nutritional challenges unique in urban environments. In 2018, construction began on the site and Edwards was hired to direct the MSU Extension project. The first building was completed in 2020, along with initial landscaping.
"The DPFLI is one of the largest projects initiated in the Brightmoor and Riverdale neighborhoods in decades. Although newer assets and other businesses are nearby, this is the only one in the neighborhood," Edwards said.
"In the short two years I've been leading the project, I've noticed increases in the number of people who walk their dogs around the site, or walk or jog for exercise around the space. People of all ages have asked when programs will begin, when they can access the building, and offered ways to be supportive."
"The DPFLI represents hope, reinvestment, and opportunity," Edwards continued. "Nearly all of the residents I've spoken to have expressed nothing but encouragement and enthusiasm for the site."
Related Articles
This article was published in In the Field, a yearly magazine produced by the College of Agriculture and Natural Resources at Michigan State University. To view past issues of In the Field, visit www.canr.msu.edu/inthefield. For more information, email Holly Whetstone, editor, at whetst11@msu.edu or call 517-355-0123.