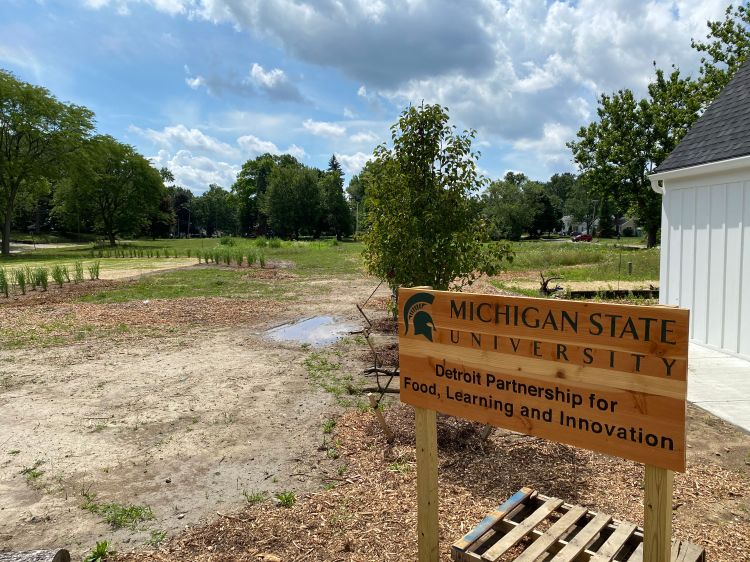 Originally scheduled to open to the public in May 2020, the MSU-Detroit Partnership for Learning and Innovation (DPFLI) has been somewhat delayed, like many projects, due to the COVID-19 pandemic.
Located in northwest neighborhood of Riverdale neighborhood and on the site of the former Houghten Elementary School, the new center is dedicated to urban agriculture and forestry research, community engagement, and MSU Extension programming.
"The biggest disruptions COVID-19 caused were delaying completion of phase 1 development, mostly outdoor landscaping," said Naim Edwards, director of DPFLI. "We also cancelled our open house event, which was scheduled for May 15. The virus has prevented us from having any volunteer days this year for site maintenance and other projects as well."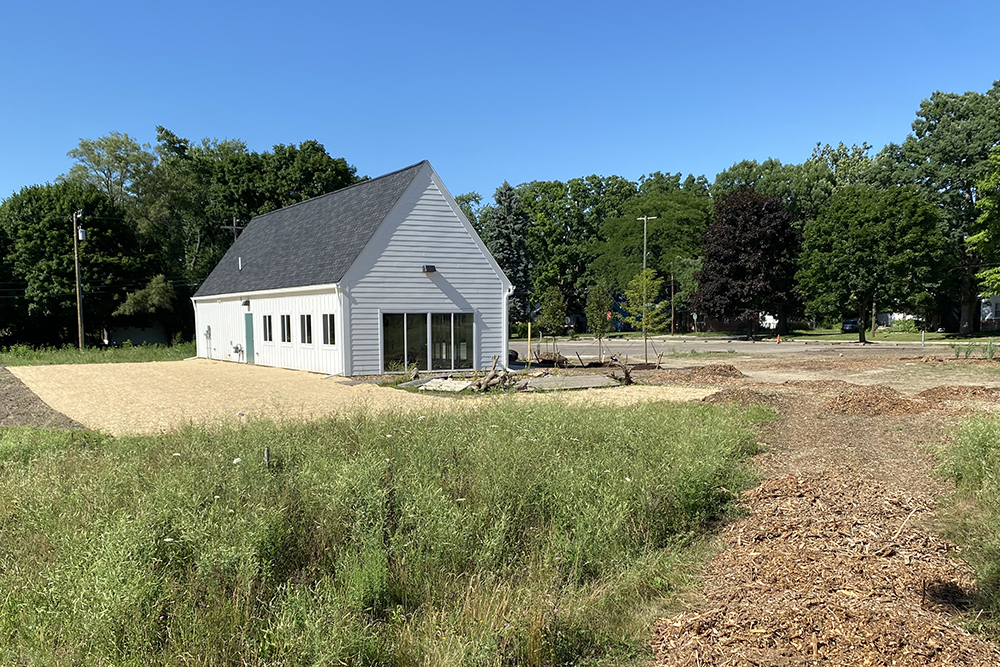 Construction on the first building was completed in February 2020, which includes a learning center and office space. Two additional buildings are planned, including a workshop, tool shed, larger classroom, laboratory, and vegetable processing space. All educational programs are being offered virtually due to the pandemic.
Over the summer, strides were made to develop the outdoor space including planting 15 native trees, over 500 strawberries, fruit trees, raspberries, blackberries, vegetable crops, and native grasses and forbs.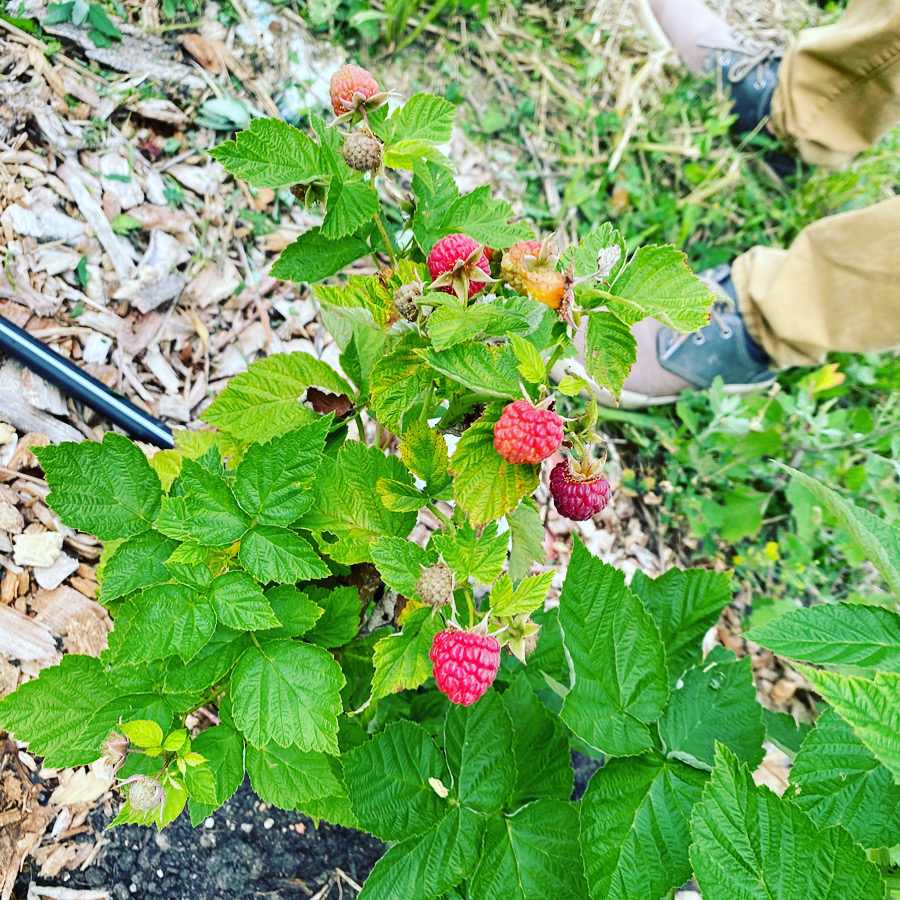 "We added a rain garden to catch stormwater from the learning center and reduce runoff from the site," Edwards shared. "We've also added shade trees, fruit crops, vegetables, and native plants to enhance the aesthetic, functionality, and habitat for biodiversity."
To showcase this biodiversity, Edwards is creating a series of virtual educational videos featuring DPFLI ecology. The videos will include segments about birds, insects, plants and mammals on site at DPFLI.
He also debuted a virtual video tour of the site. (Or view full 10 minute video.)
Urban-focused research topics for the center include, soil restoration, biochar for soil remediation, and pollinator-plant interactions.
In July, Edwards and staff submitted their first research paper for peer review for the Urban Soil Management Project, that started in 2019.
"We're researching viable and affordable ways for urban farmers and land managers to improve soil for vegetable production, weed suppression, and increased water infiltration," Edwards shared.
Sustainable urban agriculture
The DPFLI explores sustainable ways to practice urban agriculture and land management. The site will operate in a way that transforms how people interact with their food system by creating ways to access food without being dependent on income or grocery stores.
One such demonstration is edible landscaping, a form of agriculture and land management that focuses on production of perennial crops that can be readily harvested with little processing.
According to Edwards, edible landscapes and vegetable gardens differ in an emphasis placed on perennial crops. Gardens generally have more annual plants that need to be planted every year, whereas edible landscapes are designed to minimize soil disturbance and produce higher value crops. For example, fruits and nuts often have more sugar, oils, nutrients, and protein than annual crops.
"Imagine walking through a forest full of trees, shrubs, and vines bearing apples, pawpaws, berries and nuts," Edwards explained. "People can traverse these spaces throughout the growing season and encounter fruits, nuts, and vegetables that can be eaten right off the plant."
As the director of the center, Edwards said he is also excited to create partnerships in the community. He has developed a model for donating produce grown at DPFLI to the Brightmoor Connection Food Pantry, which donates food three days a week to food insecure community members. Edwards is harvesting, washing, and delivering the food following stringent guidelines.
"Although, our contribution to the pantry will probably be less than 50 pounds of produce this year, we'll be in a position to donate significantly more food next year providing fresh and local produce to the community," Edwards said.
Although the university's first urban-based center focused on food research, DPFLI is the third MSU Extension office in Detroit. There are offices at the Eastern Market and Focus Hope to serve area residents, as well as 13 other AgBioResearch centers throughout the state as well as at numerous MSU Extension locations in every Michigan county.
Learn more about the MSU-Detroit Partnership for Food, Learning and Innovation.
This article was published in In the Field, a yearly magazine produced by the College of Agriculture and Natural Resources at Michigan State University. To view past issues of In the Field, visit www.canr.msu.edu/inthefield. For more information, email Holly Whetstone, editor, at whetst11@msu.edu or call 517-355-0123.