Book fosters honest discussion among grad students
MSU Entomology graduate students describe the value of recognizing socioeconomic barriers in higher education and their desire for change in the system.
The passion to make a difference and be different runs deep in our Michigan State University Entomology graduate students. As part of their graduate student Diversity, Equity and Inclusion (DEI) discussion group, they recently read and discussed the book "The Privileged Poor: How Elite Colleges Are Failing Disadvantaged Students" by Harvard professor Anthony Abraham Jack.
One of the student's tweeted about the experience, tagging author Jack who retweeted the post. The interaction on Twitter was noticed by the publisher, Harvard University Press, which posted a blog story about the MSU group and another book club at Eastern Carolina University. Both groups are grappling with understanding the challenges racial inequity, social class and educational experience can present for students arriving on campus.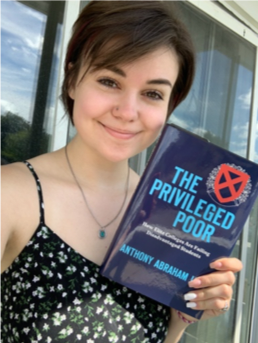 Here are insights from some of the MSU students.
"Reading The Privileged Poor helped open my eyes to my own privilege and realize issues in academia that I hadn't even considered. Jack directed my attention to barriers to a meaningful education that some students face, and I hope to improve these inequities when I become an educator myself."
—Ellie Camerato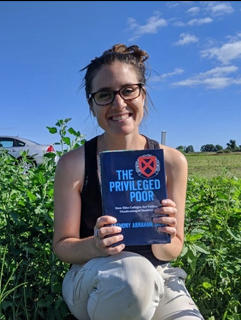 "Many of us grad students are lab instructors and teacher assistants to hundreds of undergrads that come from different backgrounds. And as an international grad student, there are many social issues that I wasn't aware of. This book was eye-opening about how students experience the college life and all the 'unwritten rules' that many of us follow without even knowing it. Thanks to this book, I am changing some of my teaching approaches, and I now am aware that I can't assume that all my students know how to navigate college."
—Elizeth Cinto Mejia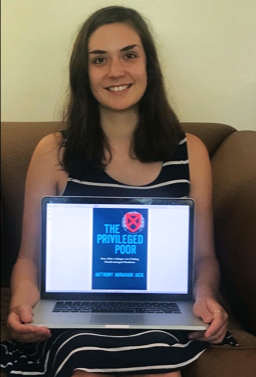 "Reading The Privileged Poor has opened my eyes to the extent of socioeconomic imbalance in our upper education system. As a graduate student, it has made me re-evaluate how to mentor undergraduates most effectively and to make sure that I am reaching out to students, not waiting for them to come to me with questions or concerns. It has deepened my understanding of the hidden curriculum and puts into words things that I have noticed in passing, but not fully appreciated the importance of, such as faculty connections and familial economic support."
—Kayleigh Hauri
"After I read The Privileged Poor, I could articulate parts of the unspoken guidelines of college, such as how to network and build references from faculty, that needed to be stated and incorporated explicitly while teaching and mentoring undergraduate students. Discussing this book with other students from all over the country and world has promoted honest discussions about how our personal backgrounds contribute to our participation and success in academia beyond 'traditional' classroom learning."
—Daniel Turner
"For me, reading The Privileged Poor has reinforced that while we are coming into the same campus, college, or department, our different backgrounds and lived experiences strongly influence how students perceive and experience college and university life. Discussing the topics in this book with other graduate students in the department has been a huge eye-opener for me and has helped me better understand my peers and their experiences."
—Allison Zahorec