Elevating teen voices and leadership roles
Serve as a 4-H ambassador!
Michigan 4-H Youth Development provides meaningful opportunities for youth to share their voice while learning and developing leadership skills as they serve as a 4-H ambassador. 4-H ambassadors represent and promote 4-H, as well as assist with county-wide or statewide 4-H activities. A 4-H ambassador is a motivated individual who seeks to become a leader, mentor and teacher, inspiring positive change in their community.
4-H ambassador roles may be local or statewide in nature. Local 4-H ambassadors assist with the promotion and development of county-based 4-H programs. This is often a fantastic starting point for youth interested in increasing their leadership experiences. Local ambassadors might plan county-wide programs or events that appeal to youth or help promote local programs by participating in community outreach events. Local 4-H ambassadors might participate in parades, staff a table at a resource fair, or provide meaningful perspectives to help guide local programs. Contact your local Michigan State University Extension 4-H program coordinator about existing local ambassador opportunities or consider volunteering to start a program in your county.
Statewide, Michigan 4-H offers several ambassador programs, often centered around a particular project area or event. At the statewide level, youth can lend their voice to help plan statewide programs and events around a specific project area and have opportunities to represent Michigan 4-H at multi-county, regional and statewide events. A list of statewide ambassador programs can be found on the Michigan 4-H Ambassadors website and range from animal project areas, healthy living, shooting sports, financial literacy and more. The Michigan 4-H State Youth Leadership Council is also, at its core, a statewide ambassador program for youth interested in leadership projects.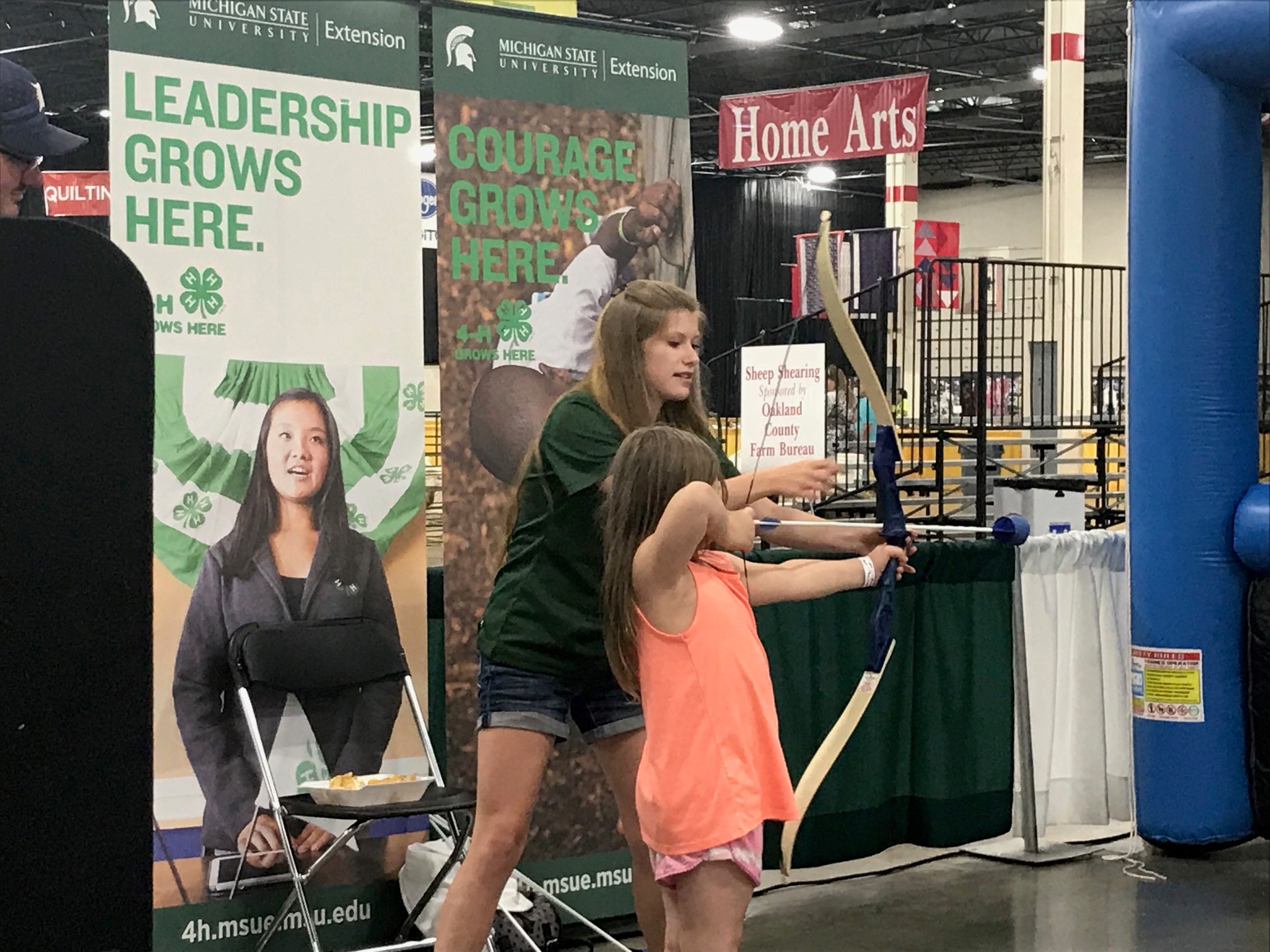 Regardless of their focus, all 4-H ambassador opportunities provide hands-on experiences for youth to build skills in planning and goal setting, communication, and leadership through intentional and experiential training opportunities. According to the Search Institute, the practice of helping others and the exhibition of leadership skills are factors that contribute to youth thriving.
To learn more about 4-H ambassador programs, contact your local MSU Extension office, or reach MSU Extension educators focusing on youth leadership, civic and cultural engagement, by sending an e-mail to 4-hleadership@anr.msu.edu.