Epidemiology as a career option
Explore epidemiology as a career in the field of public health.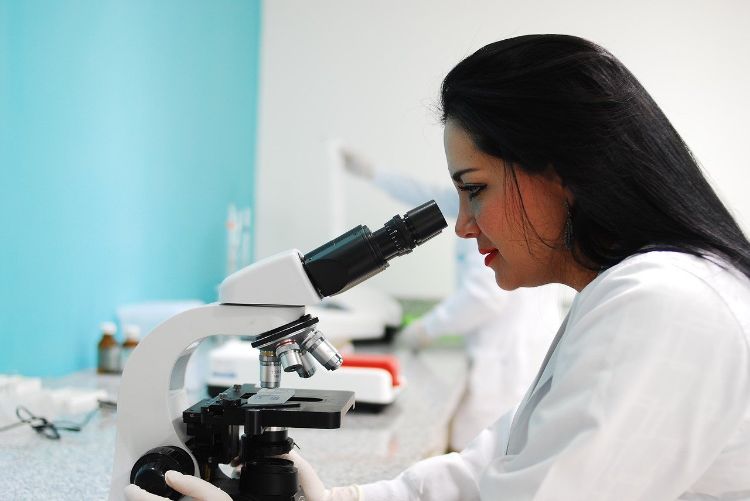 Are you interested in pursuing a career in the health field but are not necessarily interested in becoming a doctor or nurse? Do you see yourself working more in a lab setting where you can do some research? What about your interest in the cause of how things take place in certain health situations? What if these causes are related to diseases or injuries? If so, you may want to consider a career in epidemiology.
What is epidemiology? Epidemiology is the method used to find the causes of health outcomes and diseases in populations. In this field, epidemiologists search for the causes of diseases, identify people who are at risk, and determine how to control or stop the spread of the diseases or prevent them from happening again. They are also referred to as "disease detectives." Epidemiologists work in a variety of places like the Centers for Disease Control and Prevention. They work in offices and laboratories, health departments for local and state governments, hospitals, colleges, and universities. Some may work for pharmaceutical companies. They may also specialize in environmental epidemiology, emergency preparedness or chronic diseases.
What is the level of education needed to become an epidemiologist? Someone interested in becoming an epidemiologist will need at least a master's degree. Before the master's degree, what can a student major in for a career in epidemiology? Students can major in biostatistics, public health, nutrition and sociology. Students can consider other majors like biology. There are graduate programs in epidemiology at universities like Michigan State University.
To prepare for this field, focus on thriving in your math and science classes. Research colleges and universities with undergraduate and graduate programs in or related to epidemiology. Check out the classes that are needed to complete both types of degrees. As you facilitate your research for schools, reach out to the admissions counselors in the different departments for majors and specialties in this field to express your interest. Think about the type of organizations you can join as a high school student and consider 4-H (for youth in Michigan, check out Michigan 4-H Youth Development) and think about how it can build your skills in this area.
There are a variety of opportunities for employment in the health field. As you consider your skills and interests for a health-related career, explore a career in epidemiology. In a career like this, you can assist in addressing health issues that lead to healthy people, families and communities.
Michigan State University Extension and Michigan 4-H Youth Development help to prepare young people for successful futures. As a result of career exploration and workforce preparation activities, thousands of Michigan youth are better equipped to make important decisions about their professional future, ready to contribute to the workforce and able to take fiscal responsibility in their personal lives. For more information or resources on career exploration, workforce preparation, financial education, or entrepreneurship, contact 4-HCareerPrep@msu.edu.