Exercise your brain and improve your memory
Studies show aerobic exercise is not only good for the body, but stimulates learning.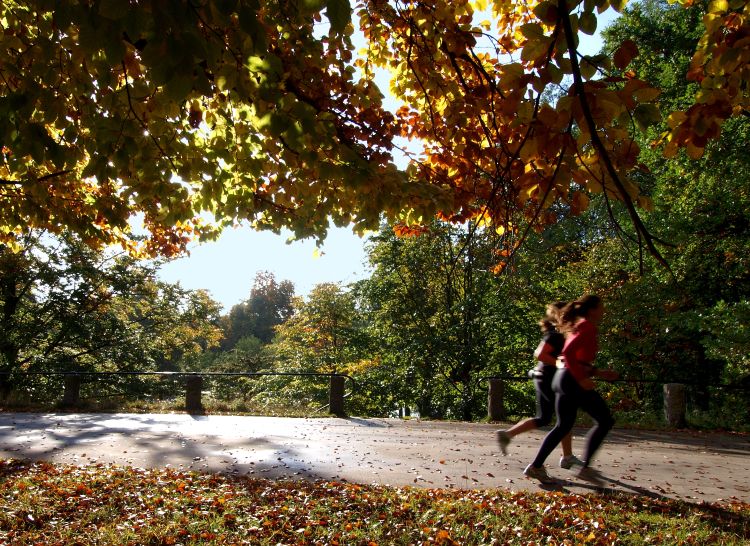 Although the scene outside my office right now looks (and feels) like November, the majority of the snow is finally gone and spring is starting to show itself. Spring means a lot of things: One of those is the opportunity to comfortably exercise outside again. I'm sure we all know that regular exercise is important in helping maintain proper weight, building muscle and strengthening bones. However, numerous studies, have come out in the last decade that show a link between aerobic activity and brain function.
Essentially, exercise and movement makes you use your brain cells. In turn, using more brain cells stimulates your genes to produce a chemical called brain-derived neurotrophic factor (BNDF), and BNDF stimulates brain regions involved in memory. It's like "Miracle-Gro for the brain," says Harvard researcher Dr. John Ratey. It takes more than just a couple jumping jacks to stimulate BNDF, though. About 30 minutes of moderate aerobic activity five days a week is required to create enough BNDF to keep your mind sharp with age. Moderate exercise includes anything that gets your heart rate up: Brisk walking, swimming, vigorous yard work, playing basketball with your kids and the like.
Aerobic activity-stimulated learning applies to kids too. A study done in Illinois—where many schools have implemented rigorous, daily aerobic exercise regimens­­—found a direct correlation between aerobic fitness and academic performance. According to this study, as little as 20 minutes of brisk walking before a test can raise a child's test scores. Exercise also stimulates "feel good" neurotransmitters in the brain. One inner city school in Missouri that was plagued with frequent violence discovered their discipline problems decreased by 67 percent after starting a daily exercise regimen for students. Unfortunately, only six percent of U.S. high schools offer daily physical education. A study by the Centers for Disease Control (CDC) found that only a quarter of children in the U.S. get the recommended one hour minimum of physical activity every day.
The moral of the story is that we need aerobic exercise to stay healthy. Exercise doesn't have to be boring or repetitive, either. Michigan State University Extension recommends finding activities that you enjoy doing either by yourself or with a friend. Try a variety of new things or consider joining a local exercise group or team. Get out there and stimulate your brain!
You Might Also Be Interested In