Fall's favorite recipes made healthier
Add healthier ingredients in your favorite recipes so you can enjoy them more often.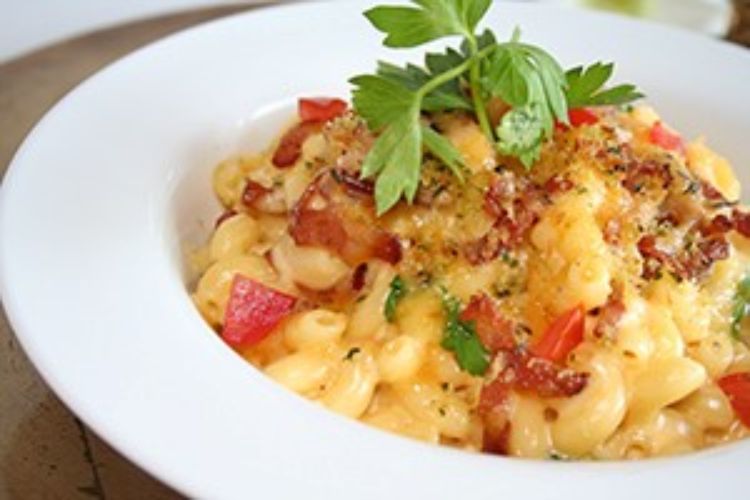 Fall brings chilly weather, cozy homes and comfort food. Comfort food usually brings to mind thoughts of baked goods, hearty stews and sweet treats. However, comfort foods are often full of unhealthy ingredients. Michigan State University Extension has some tips and tricks to make your favorite fall recipes healthier by adding fruits, vegetables, lean protein and dairy options and replacing high fat or high sodium ingredients with better choices. Choose My Plate is a great place to look for other ideas to eat healthier and find new recipes.
Macaroni and Cheese
Making a better for you version of macaroni and cheese is easy when you follow these tips. You can replace regular pasta with whole wheat pasta which will increase the amount of fiber in your diet. Add reduced fat sharp cheddar cheese instead of full fat types of cheese in your recipe. Reduced fat sharp cheddar cheese has big flavor which means you can use less than the recipe calls for without changing the taste. Macaroni and cheese tastes delicious with all kinds of vegetables added such as broccoli, peas, tomatoes or spinach. Another great way to add fall flavor and make a meal healthier is to add cooked mashed squash or pumpkin. This provides heartiness and creaminess without the added fat of cream or milk. The last two tips are a great way to ensure that half of your plate is fruits and vegetables as suggested by My Plate. Check out this easy macaroni and cheese recipe. This easy recipe is very basic leaving lots of room to add your family's favorite vegetables!
Chili
Chili is a favorite dish to serve on cold days while watching football. It is simple to make it better for you and your family without anyone noticing a difference. Instead of using ground beef, consider replacing it with lean ground turkey and reducing the amount used. Try using only ten ounces of lean ground turkey rather than a full pound (16 ounces) and adding extra veggies. This is also a great way to save money since you can use the meat saved for another recipe later in the week. If the recipe calls for broth, look for fat free and reduced sodium beef or chicken broth. Adding extra veggies such as green pepper, zucchini, summer squash or corn will increase the fiber, vitamins, and minerals included in the recipe and ensure you get the daily recommended two cups of vegetables each day as suggested by the United States Department of Agriculture (USDA). A great turkey chili recipe full of delicious vegetables can be found online. It uses less than a pound of ground turkey and five kinds of vegetables so it will be full of flavor and extra filling.