Family caregivers provide a vital service - Part 1
Family caregivers provide a vital service and have significant challenges.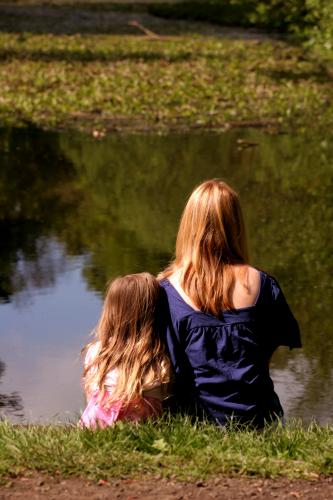 As the American population ages, family caregiving emerges as a major concern for more and more families. In the National Alliance for Caregiving and AARP 2009 report, Caregiving in the U.S., it was reported that 65.7 million caregivers make up 29 percent of the United States adult population that provide care to someone who is ill, disabled or aged. The report says that caregivers average 20.4 hours per week providing care and caregivers who live with the person they care for spend 39.3 hours per week caregiving.
According to the National Alzheimer's Association 2011 Alzheimer's Disease Facts and Figures report, in 2010, 14.9 million families and other unpaid caregivers of people with Alzheimer's disease and other dementias, provided about 17 billion hours of unpaid care. This represents an average of 21.9 hours of caregiving per week or 1,139 hours of care per caregiver, valued annually at $11.93 per hour—an estimated $202.6 billion in 2010.
Needless to say, the contributions of informal caregivers are very important, valuable and necessary to the well-being of many older adults and a huge contribution to our society. But the challenges and physical, emotional and financial toll of caregiving are also huge.
A Family Caregiver Alliance 2006 report, Caregiver Assessment: Voices and Views from the Field, states several statistics about the emotional and mental health challenges of informal caregiving. Caring for a person with dementia can impact a person's immune system for up to three years after their caregiving experience ends, increasing their chance of developing a chronic illness themselves.
Also, 40 to 70 percent of family caregivers show symptoms of depression. Caregivers who are caring for someone who has emotional or mental health problems, in result are more likely than others to report a decline in their own health.
There are often physical health challenges for informal caregivers as well. In the National Alliance for Caregiving and AARP 2009 report, Caregiving in the U.S., it says that 17 percent of caregivers feel their health in general has become worse as a result of their caregiving responsibilities. The report also states that studies have found that 23 percent of family caregivers who have been providing care for five years or more, report their health is fair or poor. Twenty-one percent of older caregivers caring for those age 65 and older, report a higher degree of physical strain, compared to 13 percent who are younger caregivers.
The immense challenges of informal caregiving make it very clear that caregivers need to make sure they take good care of themselves. It may seem impossible when responsibilities pile up, but with support and thoughtful planning, self-care for caregivers can make the difference between maintaining good health and becoming someone who needs caregiving. For more information about self-care for caregivers, watch for Family Caregiving - Part 2 coming soon. For more information on caregiving, visit the Michigan State Univesrity Extension Caregiving page.