Farm safety hits home for Michigan swine veterinarian
Michigan swine veterinarian, Dr. Jim Kober, never imagined that he would be the protagonist in a story about a farming accident.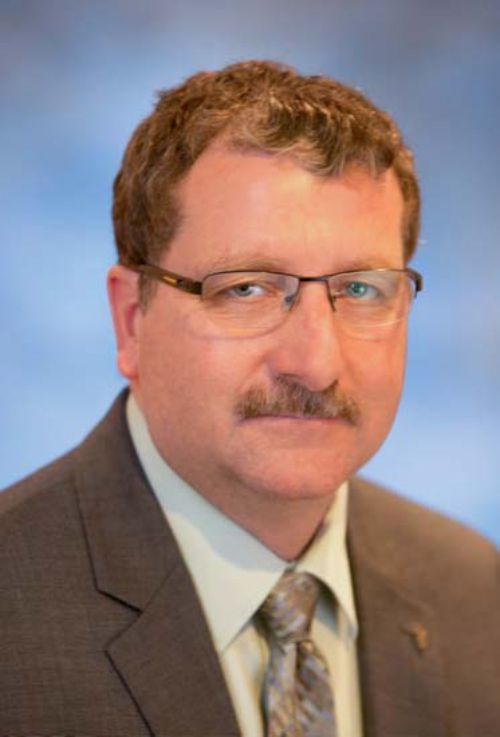 Michigan swine veterinarian, Dr. Jim Kober, never imagined that he would be the protagonist in a story about a farming accident. But in early September, Dr. Kober lost a majority of his right arm in an accident involving a power take off on a manure spreader.
Dr. Kober is a swine veterinarian in Holland, Michigan and has been practicing for 30 years. He also owns a contract swine finishing barn on the farm where he grew up.
"I was working up at the barn with a tractor and manure spreader," he said. "It's an older spreader that didn't have any guards on the power take-off. I reached over to do something and I was wearing a raincoat with elastic straps on the sleeve. It pulled me in. It was like tug-of-war for a few seconds before I lost my arm."
Kober said his wife, Donna has been a big help in his recovery.
"As my wife put it, you are not going to use this as excuse to sit around and watch TV for the rest of your life," he said. "You move on the best you can. It's going to change my life, but I am not going to let it stop my life."
Pain is still a hurdle for Kober's recovery, but he trying to remain positive throughout the process.
"The wound healed uneventfully, but the phantom pain is lingering," he said. "That is the most aggravating thing at this point. The phantom pain is a very real thing. I think once I get on top of that, I will be OK. Mentally, I am usually pretty good earlier in the day, but as it wears on, I get crabbier than I used to. I can tell if I don't get enough rest at night. I start feeling sorry for myself later in the day."
Dr. Kober is still getting used to life since the accident, especially getting back to work at his veterinarian practice. While he lost his right arm, Kober is left-handed so he said it could have been worse.
"I am getting back to work two or three days a week," he said. "Everything takes more time than is used to. Getting dressed, getting suited up, and showering in and out at farms takes more time. I am not able to do as much heavy lifting and I need to take assistants with me to do things like snaring pigs. Driving has been a little bit of a challenge, but it's getting better. I still spend a lot of time going to doctors' appointments and physical therapy and things like that."
Support from those around him have played a large part in keeping Kober's practice and his hog farm operating successfully.
"I have a really good employee that takes care of the barn on a day-to-day basis," he said. "I have had to have more help from assistants on my vet calls and sometimes I take someone to drive me."
Kober is in the process of getting a prosthetic arm to help with everyday activities.
"In the next four to eight weeks, I am looking at getting a prosthetic," he said. "It's an interesting process to get a prosthetic. By the morning after the accident, there was already someone from a prosthetic company in my hospital room talking to me. I learned there is no standard prosthetic. Every single one is custom made and different for every person. They tell you to use the prosthetic as an assistant, not as you would your regular arm. I would be able to use it to help with things like driving or changing the radio station. They have different detachable hands—one holds a tennis racket, one holds a fishing pole. The main one would be a finger and thumb pincher to grab things with."
Farm safety has a whole new meaning for Dr. Kober and he would advise farmers to take caution when working on the farm.
"Be leery of power take-offs and moving machinery in general," he said. "Don't wear baggy clothes. Don't take short cuts. I know farmers take short cuts when they are in a hurry. Just be careful."