Farms needed for insects in agricultural landscapes project
MSU study will measure ecosystem services and insect communities on farms across Lower Michigan during summer 2020.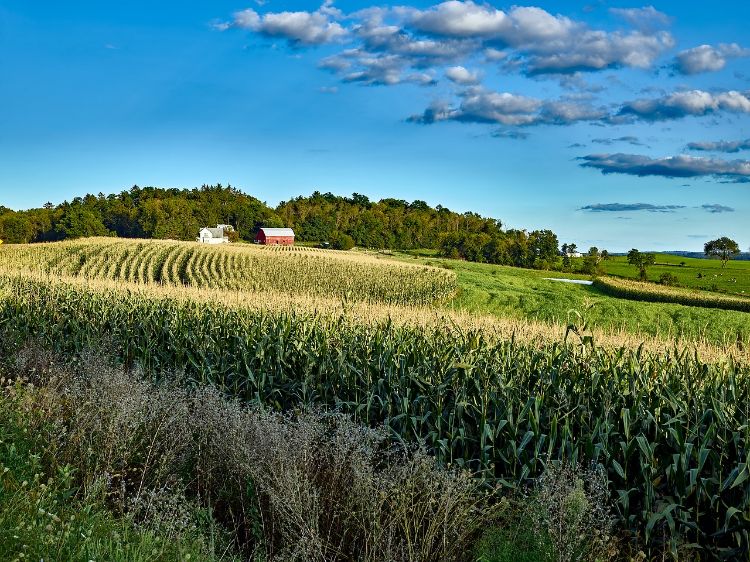 Love them or hate them, insects are a part of all farming systems. We have been studying insects in Michigan's agricultural landscapes for several decades and are currently looking for cooperators to allow us to monitor beneficial insects and the services they provide on their farms. Specifically, we are interested in measuring how characteristics of the landscape surrounding fields — like the amounts and spatial arrangement of crops, forest and grassland —affect rates of pest suppression and pollination, and diversity of insects in general. Results of this study will help inform how farmers can manage landscapes for both productivity and biodiversity.
In particular, we are looking for sites to sample insects during summer 2020 on farms in the southern Lower Peninsula — anywhere south of Clare, Michigan. Farms need to contain a combination of annual crops (corn/soy), woodlot or forest, and perennial grasses on the property. The grasslands can be old fields, hay fields, CRP, Pheasants Forever plantings or similar. If you are interested in participating but one of these habitat types is on your neighbor's property, we can still include you — we'll just need to have permission from both landowners.
If you offer your farm as a research site, Michigan State University researchers will visit during two or three points in the summer between June and August. We'll install passive insect traps — yellow sticky traps, pitfalls and bowls to collect bees — in each habitat along with small, portable stations to measure pollination and pest suppression. During each period, equipment will be installed for around one week. In crop fields, equipment will be placed to allow normal tractor operations, and in general we can coordinate with you to make sure equipment is out of your way.
Participants will receive information about their farm from the study, including the diversity and abundance of pollinators and natural enemies on your property, rates of pest suppression and pollination, and how these services on your farm compare to others statewide. You'll also receive three newsletters (spring, summer, fall) with detailed project background, methods and results.
If you are interested in participating or have questions, please email us at landislab@msu.edu, visit the Landis Lab website or call the Landis Lab at 517-432-5282 and ask for Lizz. We will need the following information:
Your name and contact information (email or phone).
Approximate location of farm (address, GPS coordinates, or county and road intersections).
Project personnel: Doug Landis, Nate Haan, Lizz D'Auria (Landis Lab research technician), Michigan State University, Department of Entomology and Great Lakes Bioenergy Research Center.