Financial issues and our military service members
We can help our military service members with their financial issues.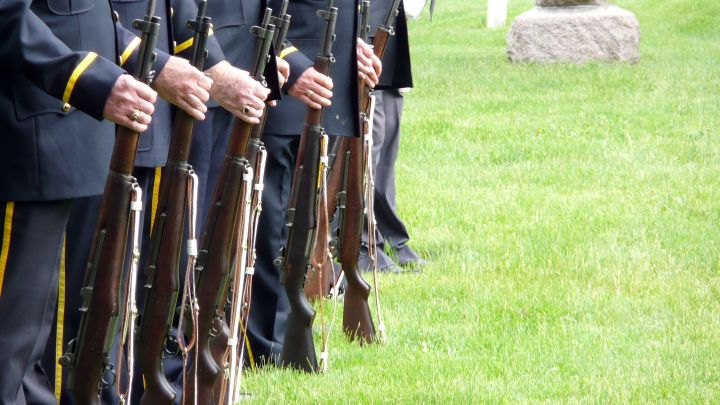 We all have financial stresses that we work through on a monthly, weekly and sometimes daily basis, and yet somehow we manage. If you really think about it, it is not as bad as we make it out to be. How, you may ask, can a statement like that be made without knowing each individual situation? Let us consider an average military family. Imagine being in a foreign country, trying to do your job and then when you finally get the chance to call home, your significant other tells you the power has been shut off. This is one possible scenario that our military families are facing.
According to Blue Star Families' 2010 Military Lifestyle Survey of the 3,634 military family members surveyed, 41 percent listed pay and benefits as one of the top three military family life issues. Of the 41 percent, 84 percent said they have trouble making ends meet. One reason for the struggle can be attributed to frequent moves and the negative impact they have on spouses trying to pursue their own careers. According to the survey, 53 percent of those surveyed said Military moves had a negative impact on their spouse's career.
Adding to the pressure on Military families are non-reimbursed moving expenses and the added expense of maintaining houses that they may or may not be able to sell when they are ordered to move to a new base. A tough economy and the recession only build on their stressors.
Military families still do quite well when it comes to savings and planning ahead. According to the FINRA Investor Education Foundation US Financial Capability Study of the Military Service Members who were studied 54 percent have emergency funds, 58 percent have set aside money for their child's college education and 87 percent regularly contribute to retirement accounts. But what about the 10 percent who find it very difficult to cover expenses, the 19 percent that are spending more than they make or the 25 percent who occasionally overdraw their checking accounts? Where can our Military Service Members go to get the help they need?
Next time you see a member of our armed services take a moment to thank them for their service and remember, along with dealing with the same everyday stresses like us, they also deal with the additional burdens of protecting our freedoms.
Michigan State University Extension offers financial management and home ownership education classes. For more information of classes in your area, visit MI Money Health.
Did you find this article useful?
---