Flint, Michigan, area urban agriculture update – June 6, 2018
Cooler, moderate weather has encouraged crop planting and field work.
Weather
According to the Michigan State University Flint Enviro-weather station, temperatures for the past week have ranged from a low of 43.9 degrees Fahrenheit recorded overnight June 6, to a high of 85.7 F recorded last Wednesday, May 30. We are now at 598 growing degree-days (GDD) base 50; these past few days have brought a return to moderate day temperatures and cool nights. Our season is still several days above normal when compared to the five-year average.
The Flint, Michigan, area received 0.43 inch of rain in the past week over five separate rain events, allowing plenty of opportunity to continue to direct seed and transplant numerous crops.
Crop reports
According to research done at the MSU hoophouses located at the Student Organic Farm and educator observations from the field, tomatoes are trellised and flowering with small fruits forming in area hoophouses. Eggplant and basil planting is taking place in hoophouses this week.
Field planted potatoes and a few succession plantings of sweet corn are up and have been cultivated. The warm-season sweet corn plantings' growth has slowed down with the cooler weather, much like last week's cool season peas slowed down because of the heat.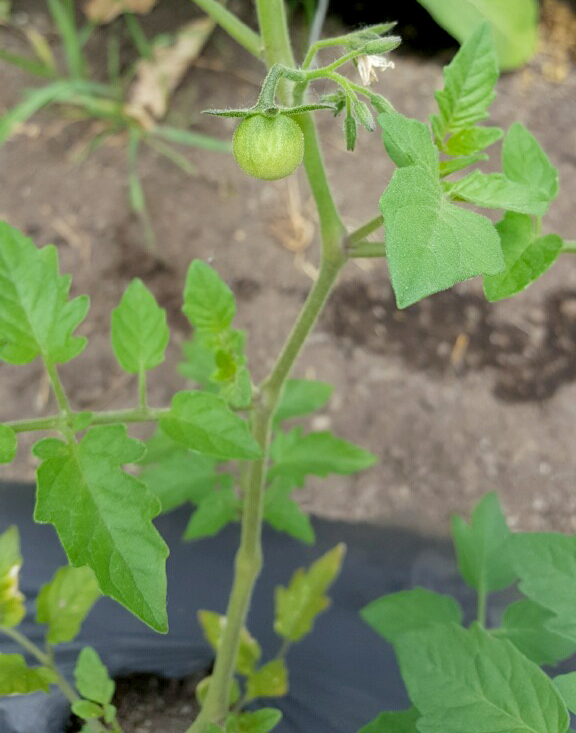 Growers are direct-seeding green and wax beans, Swiss chard, beets, mustards, kale, cucumbers, lettuce, dill, cilantro, leeks, pumpkins and transplanting peppers in the field.
Going to area farmers markets now and soon into CSA shares
Area growers are harvesting arugula, baby Swiss chard and baby kale for salads, kale, parsley, chives and mint out of hoophouses and green garlic from the field.
MSU Extension's Community Food Systems Work Team supports the development of local food systems in Michigan. The Michigan Fresh program has tips on growing, handling and preserving, as well as healthful recipes to take advantage of the delicious Michigan-grown bounty from your local farmer's market. For more information, connect with your local community food systems educator by visiting the MSU Extension website or calling 1-888-678-3464.