Flint, Mich., area urban agriculture report – August 14, 2013
Cooler weather in the past week has slowed crop growth in the field.
Cooler weather in the past week has slowed crop growth in the field. Crop harvest (and variety) from urban hoop-houses is increasing as the summer progresses.
Weather
According to the Michigan State University Enviro-weather station in Flint MI, temperatures for the past week ranged from a 47.8 degree Fahrenheit low (this morning) to a 84 F high with an average of 67.3 F, with recent mornings fall-like. We are at 1964 GDD base 50 (Growing Degree Days), which is slightly ahead of normal (1911 ave.), but behind last year's reading of 2208 at this time. The area received around .92 inches of rainfall in this period, providing even soil moisture favorable for crop growth and reducing the need for additional irrigation; it's the cool temps which are slowing crop development. Our rainfall total for the year is 23.81 inches – the average annual rainfall in the Flint area is 30.3 inches.
Crop Reports
Growers are applying foliar feed fertilizers to jump start their crops – with the hope for warmer weather to accelerate crop development. One urban hoop-house grower mentioned being glad to have the hoop-house crop production to rely on to harvest enough volume for her farmer's market stall and wholesale restaurant clients while these cool temps persist. Hoop houses provide a more consistently warmer growing environment for reliable crop production. Several disease problems were noted this week, including powdery mildew on squash family crops (cucumbers, zucchini, summer squash, melons, etc.) both in the hoop house and in the field. Squash vine borer damage has been found in the hoop house on one urban farm and not in the field, whereas another urban grower has that insect problem in their squash in the field.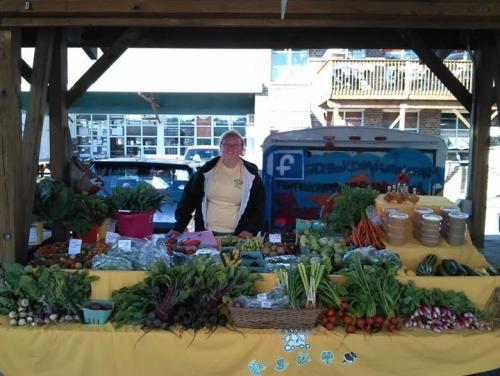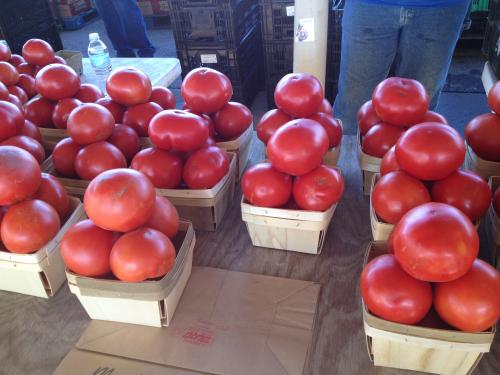 According to a Michigan State University Extension educator, cucumbers (three varieties), herbs (ten varieties), cherry, slicing and heirloom tomatoes, zucchini, bell and banana peppers, Cubanelle sweet peppers (preferred for roasting & frying due to their lower water content), shallots, collards, Swiss chard, kale, salad mix, spinach, tat soi (Asian greens), yellow summer squash, cantaloupe, carrots, beets, turnips, onions (three varieties), broccoli, scallions, okra, garlic, early potatoes and lettuce from field production were brought to the urban growers' co-operative stall at the Flint Farmer's Market on Saturday. Out of area hoop houses, the crops brought to the market included cherry and slicing tomatoes, lemon cucumbers, zucchini and summer squashes. One grower has an entire hoop house devoted to sweet potato production, with harvest planned for this fall.
Did you find this article useful?
---