Flint, Michigan area urban agriculture report – June 1, 2016
Growers in urban and semi-rural small scale diversified vegetable farm fields, hoop houses and market gardens are busy planting thanks to the warm, dry weather.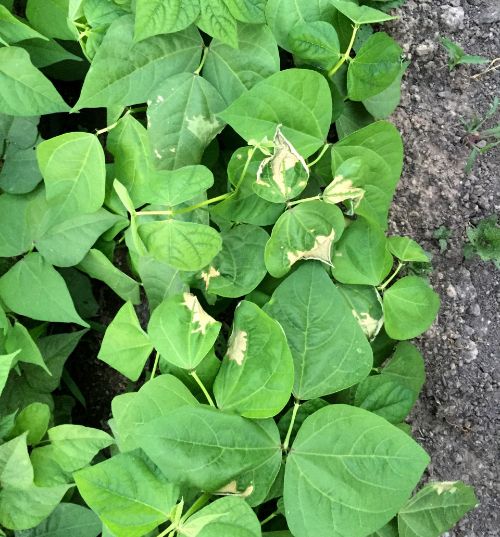 Weather
According to the Michigan State University Flint Enviro-weather station, temperatures for the past 10 days ranged from a low of 37.1 degrees Fahrenheit to a high of 87.5 F. We are at 508 growing degree-days (GDD) base 50, which is just above the five-year average, likely due to this past week's above-normal high temperatures. The Flint, Michigan, area has received just 0.22 inch of rain in the past two weeks, and growers are irrigating newly planted crops.
Crop reports
According to research done in the MSU hoop houses located at the Student Organic Farm and MSU Extension educator observations from the field, warm season crops continue to be planted and earlier seeded, cool season crops are being harvested due to season extension technology at this time of year. In area hoop houses, planting of warm season crops including sweet and hot peppers is taking place, along with succession plantings of slicer tomatoes. Tomato pruning and tying or trellising is underway.
One grower reports aphids have been found on tomatoes in the hoop house. In the field, flea beetles are being found on greens as well as more pressure from root maggots than usual this time of year on Hakurai turnips and radishes. Another grower has identified larval potato beetles and zebra caterpillars, a minor pest of many vegetable crops, on the farm. In one hoop house over the weekend, young green bean plants were showing localized scorching or heat stress on new growth, unique to one cultivar, growing adjacent to others that were not affected. Some scorching on newly planted pepper transplants was seen as well, reminding growers of the need to maximize ventilation in the hot, humid weather we've recently experienced.
In outdoor fields, growers are continuing to plant. Some crops are being seeded, other crops are being transplanted, and succession plantings to extend the harvest season are part of the plan. Plantings of green beans, carrots, okra, radish, salad mix, summer squash, tomatoes and peppers are going in, melons are next. Brassica family vegetable transplants continue, including broccoli, cauliflower, mustard greens, turnips, Brussels sprouts, kohlrabi and rutabaga.
Going to area farmer's markets now
According to a MSU Extension food systems educator, area growers are harvesting Dino kale, some lettuce mix and radish from area hoop houses this week. Beets will be ready next week. From the field, growers are harvesting salad mix and spinach.
Concerns about lead in farm and garden soil in response to the Flint, Michigan, water crisis continues. Please visit the MSU Extension Fight Lead Exposure website for current information on lead safety in the garden, along with the additional resources, related articles and events.
For helpful information on how to select, prepare and safely preserve Michigan's bounty of fresh, locally grown vegetables, fruits, ornamentals, meats, eggs, nuts and fish, check out the MSU Extension Michigan Fresh program. The Michigan Fresh website offers fact sheets on over 50 crops, general food and ornamental gardening information, food preservation information, recipe cards, a seasonal harvest availability guide and a guide for donating fresh produce.