Fourth annual Growers Fare to take place on Saturday, March 17
The West Michigan Growers Group will host their fourth annual Growers Fare event at the Downtown Market.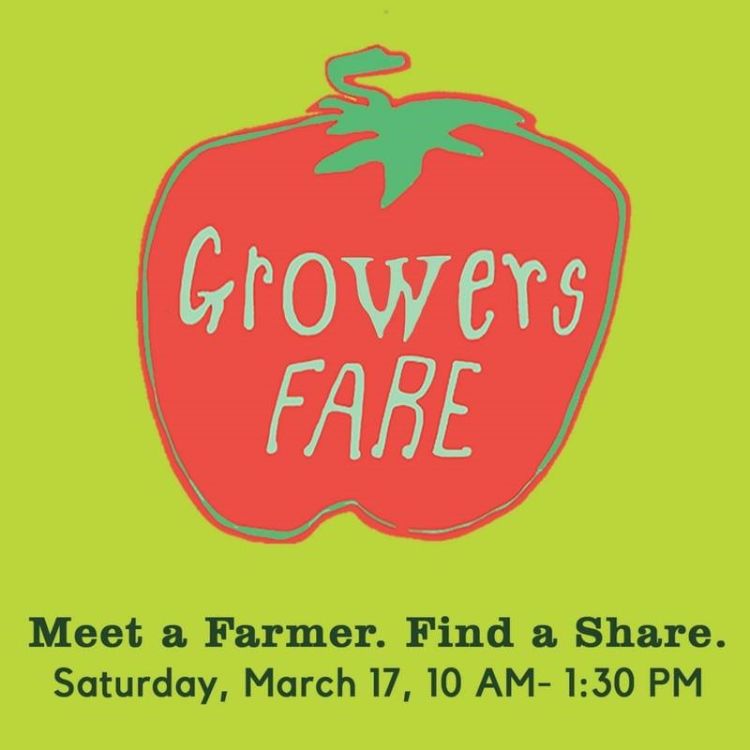 The West Michigan Growers Group, a local non-profit helping local farmers flourish within a sustainable local food system, is hosting the fourth-annual Growers Fare event, March 17 at the Grand Rapids Downtown Market. The Growers Fare is a Community Supported Agriculture (CSA) open house event that provides an opportunity for local residents to meet with CSA farmers and find one that best fits their needs.
What is a CSA you might ask? It is an innovative approach that allows consumers to develop a direct relationship with a local farmer by purchasing a share in the farm in return for a season's worth of farm products (including vegetables, fruits, eggs, livestock, flowers, etc.). This allows the farmer to have a guaranteed outlet for farm produce and ensures that the consumer is getting fresh food produced on a local farm. Growers Fare started four years ago as a way for local CSA farms to work collaboratively to attract a wider audience to their CSA programs. These CSA farmers realized that they would be better served if they pooled their individual marketing and outreach efforts to attract new customers to the CSA model.
Previous Growers Fare events have attracted more than 500 people each year to meet with and purchase CSA shares directly from the farmers. With each farm offering different products, distribution, pickup times and engagement opportunities, the event provides a great opportunity for those new to CSA to find the farm that will best fit their needs and expectations. The West Michigan Growers Group and Michigan State University Extension have hosted the event each year. This year, the Growers Group is also partnering with the Downtown Market, Urban Roots, Artists Creating Together, Slow Food West Michigan and ACCESS of West Michigan to provide additional activities and information at the event for local eaters and their families.
New City Urban Farm and Café will be providing samples of soups created with their own produce with recipes available for visitors to take home, demonstrating that eating local does not have to stop when winter starts in West Michigan.
Growers Fare will feature fifteen local farmers offering CSAs for vegetables, local meat and dairy products. These farmers are all members of the West Michigan Growers Group and feature a variety of products, pick-up locations and growing practices to fit all your needs. For a full list of participating farms visit the Growers Fare Event Page on Facebook. These farms serve residents across West Michigan, so residents from outside of Grand Rapids will be able to find a farm that works for them. Growers Fare is scheduled for March 17 from 10 a.m. to 1:30 p.m. It is free and open to anyone interested in supporting local farms and purchasing a CSA share to attend.
Michigan State University Extension supports a variety of farmers currently offering CSA shares through out Community Food Systems Work Team. Contact your nearby Community Food Systems Educator for more information.