Frank recognized for educational research accomplishments
Ken Frank, whose work spans education, fisheries and wildlife and CSIS, has been named an American Educational Research Association fellow.

Ken Frank, MSU Foundation Professor of Sociometrics with appointments in education, fisheries and wildlife and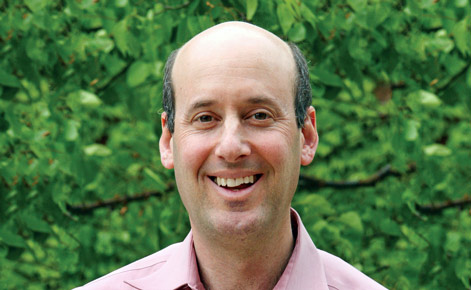 a member of the Center for Systems Integration and Sustainability, has been named a fellow by the The American Educational Research Association (AERA).
This year's 19 AERA Fellows were selected on the basis of their distinguished and sustained research achievements.
His research interests include the study of schools as organizations, social structures of students and teachers and school decision-making, and social capital. His substantive areas are linked to several methodological interests: social network analysis, sensitivity analysis and causal inference (konfound-it.com), and multi-level models.
His publications include quantitative methods for representing relations among actors in a social network, robustness indices for sensitivity analysis for causal inferences, and the effects of social capital in schools, natural resource management, and other social contexts.
In March, Frank was elected to the National Academy of Education.
Frank will be inducted as an AERA Fellow in September during a virtual ceremony, joining 676 current AERA Fellows.
Read the full AERA announcement.