Fun teambuilding for 4-H advisory groups
Teambuilding exercises can help build relationships and resolve challenges.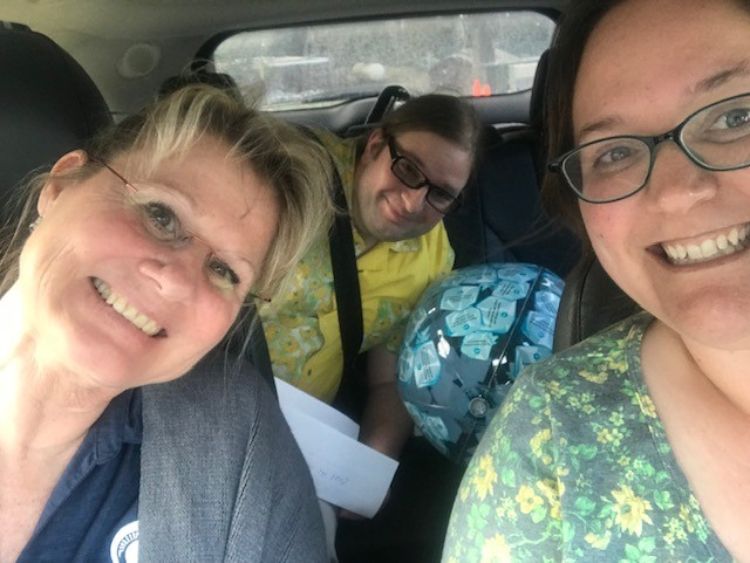 Building trust, cohesiveness and effectiveness among a team can be very challenging. This challenge can be more difficult when the team members are unfamiliar with each other or come from different perspectives on issues. Teambuilding exercises can help build relationships and resolve some of these challenges. Every group should engage in teambuilding from time to time to help members of the group connect on a personal level and not get caught up in the rules or projects. If groups work as a team, they will be more effective for the program and themselves.
Teambuilding should be fun and engaging for all members and easy to plan. Hosting a road rally is a fun and easy exercise that can be used to build stronger relationships among your 4-H advisory groups. Members can form relationships and connections without a lot of pressure.
When planning a road rally, it may be fun to add one or two things into the rally that relate to the groups mission. However, it is important that most of the items are light hearted and allow the participants to find common ground around other topics. If youth will be involved in the rally, the coordinators should be sure that an adult driver is in place for each team even if they are not playing but only driving.
Place members in teams of three to five and give them an envelope with any supplies they might need and the list of tasks to complete. Think about the area you are in and adjust the list accordingly. For an extra challenge, add in a clue that helps them find the ending destination without actually telling them where that is. This could be a series of questions that provide a code for the final answer. There are many free options to help guide you on the internet.
Road rally example
Take a video of you going through McDonalds ordering a Whopper. (Be sure to thank them for being a good sport). The person ordering must be in the back seat.
Take a picture of you and your teammates sitting in the car.
Use a crayon to etch from a cemetery stone (tools are in bag).
Take a picture of a post office or post office blue box.
Obtain a single package of ketchup.
Take a picture of a dog.
Obtain a pen with a hotel logo on it.
Obtain a receipt from a gas station.
Take a picture or video of you or your teammates at the park doing a good deed.
Take a picture of a bridge.
Take a picture of a lake or pond.
Take a picture of a green car.
Take a picture of a person wearing a hat.
Take a picture with the name of the town you are in.
Take a picture of a cow.
Take a picture of a camper.
Take a picture of a stop sign with you or your teammates in front of it.
Create a 4-H promotional video about joining 4-H
Some other great simple teambuilding exercises
Scavenger hunts (similar to road rallies but without driving).
Bridge building (see whose bridge can support the most weight).
Volunteer together for another organization.
Attend an escape room.
Visit a corn maze.
Visit a ropes course (low or high).
Regardless of the teambuilding exercise chosen, the most important thing to remember is that teambuilding is very important for groups to do. Teambuilding should be done throughout the group's time working together, not just when the group is first formed or when conflict happens. Teambuilding will help the group work together cohesively and efficiently through all their decisions and projects.
Michigan State University Extension offers many great resources. For more 4-H advisory group resources, check out the 4-H Advisory Group Toolkit.