Fun with science and apples
Discover science through activities dealing with food.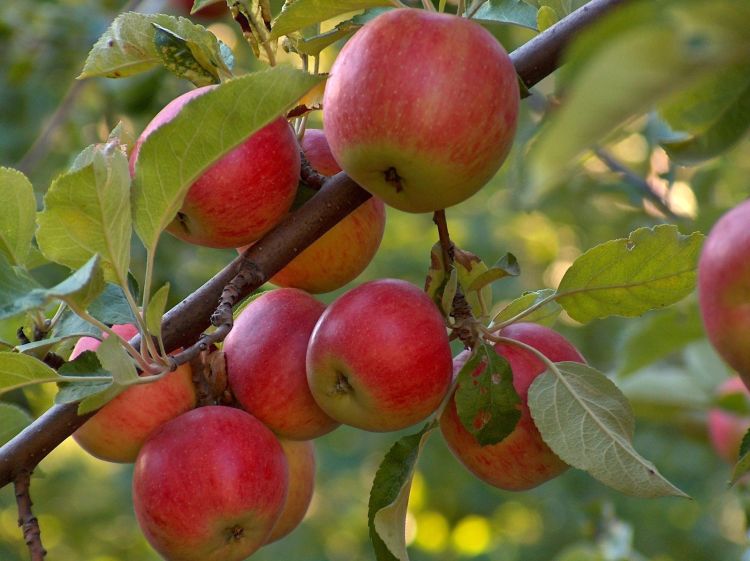 Fall in Michigan means a rainbow of colors as leaves change and an abundance of crisp, juicy apples! This fall, take time to taste Michigan's bounty as you explore science with youth. A variety of activities are available to explore apples with youth.
Lean the anatomy of an apple. Have youth make predictions about how many seeds are in an apple. Explore what factors affect the number of seeds, such as size or variety. Encourage youth to predict, try and discuss their findings.
Visit a Michigan cider mill and learn the engineering process designed to press apples into cider. Youth will discover different states of matter when the solid flesh of an apple is turned into a liquid cider. Filtering the cider can further extend learning and lead to a discussion about the various sizes of solids.
Pick a variety of apples and compare their taste and texture using the Michigan State University Extension resource, "Do all apples taste the same?," part of the Teaching Science When You Don't Know Diddly-squat Series.
Take some apples home to make into caramel apples, which is a wonderful way to learn about kitchen chemistry. Youth can learn how increased temperatures affect substances such as caramel in making it a liquid and returning it to a solid state when cooled.
Youth of all ages are sure to enjoy these fun and tasty activities.
Michigan State University Extension and the Michigan 4-H Youth Development program help to create a community excited about STEM (Science, Technology, Engineering, and Mathematics). 4-H STEM programming seeks to increase science literacy, introducing youth to the experiential learning process that helps them to build problem-solving, critical-thinking and decision-making skills. Youth who participate in 4-H STEM are better equipped with critical life skills necessary for future success.
To learn more about the positive impact of Michigan 4-H youth in STEM literacy programs, read our 2018 Impact Report: "Equipping Young People for Success Through Science Literacy."
To learn more about MSU Extension, visit the MSU Extension website. To learn more about 4-H and Extension opportunities in Alcona County, stop by our Harrisville office at 320 S. State St. Harrisville, MI 48740, or visit us online at our Alcona County MSU Extension Facebook page or Alcona County Extension office page.