Give your children lifelong skills: Join 4-H!
Participation in Michigan 4-H creates an opportunity for youth to learn a variety of life skills they can use throughout their lifetimes.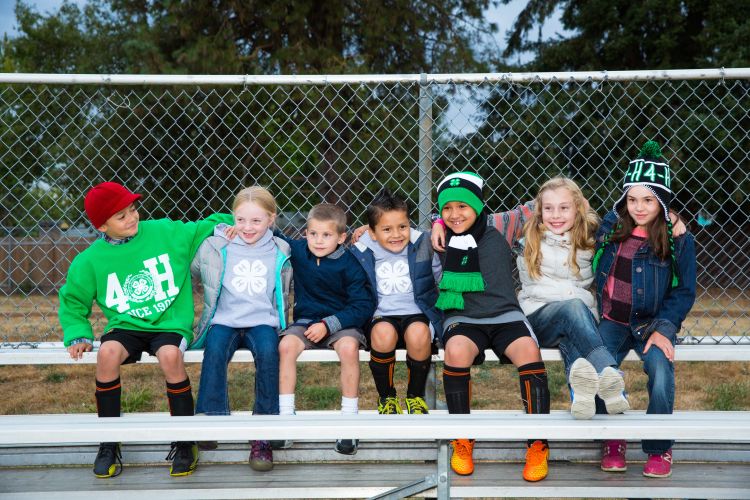 The Michigan 4-H program provides youth with gifts, in the way of skills, they can use for a lifetime. These skills—responsibility, self-confidence, citizenship and leadership—help young people grow into successful, mature, happy, healthy adults who give back to their communities. The "learn by doing" philosophy in 4-H provides young people with the chance to learn skills, apply their new skills and then reflect on building up those skills.
The Positive Development of Youth Development Research done by Tufts University shows that 4-H youth had higher grades, a greater connection to school and are more likely to see themselves going to college.
4-H projects are what you see at the county fair and can include crafts, livestock, sewing, woodworking, foods and dogs. Behind the scenes, 4-H is youth working with caring adults to learn project skills and life skills. Take the 4-H pledge: "I pledge my head to clearer thinking, my heart to greater living, my hands to larger service and my health to better living for club, my community, my country and my world!"
The 4-H Life Skill Model categorizes the life skills into the 4 H's of head, heart, hands and health:
Head skills centers on managing and thinking abilities like organization and goal setting as well as problem-solving and critical thinking.
Health skills are living and being abilities such as healthy lifestyles, self-discipline and stress management.
Heart skills are relating and caring abilities such as empathy, concern for others and accepting differences.
Hand skills include giving and working abilities such as teamwork, self-motivation and leadership.
For example, a youth woodworking project not only produces an end product of which the youth is proud of, but the youth also develops planning and critical thinking skills as they understand the pattern, cooperation as they learn skills from adult volunteers to create the piece, and communication skills as the youth presents the completed project to be judged.
Michigan 4-H provides gifts for children that last a lifetime.
To learn about the positive impact of Michigan 4-H youth leadership, citizenship and service and global and cultural education programs, read our impact reports.
Other global educational opportunities including the Michigan 4-H China Art Project can be found on the MSU Extension global and cultural education website. For more information about 4-H learning opportunities and other 4-H programs, contact your county MSU Extension office.