Global citizenship education: The Chinese New Year
Chinese New Year is February 19. Use these fun, hands-on activities to learn about another culture and have a discussion about global citizenship!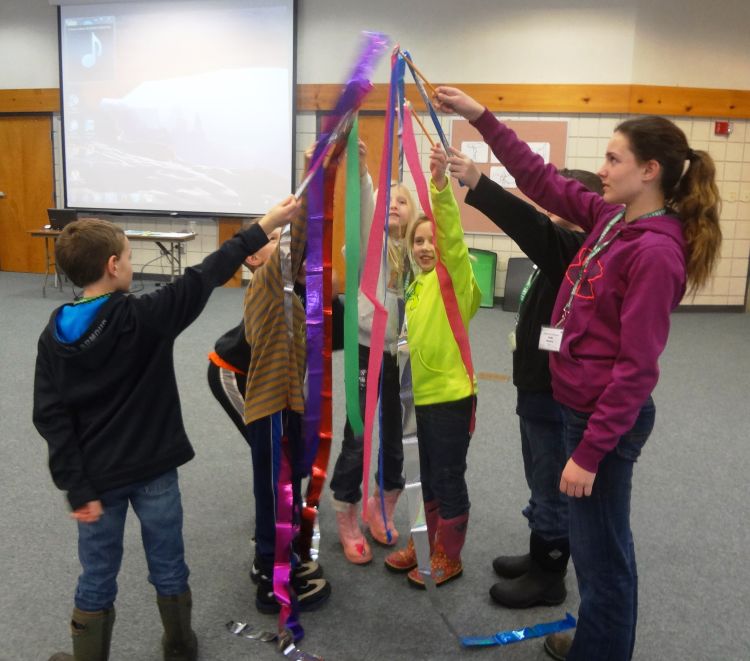 Global education is a key part in preparing youth to become future leaders in a globalized world. An important aspect of youth global leadership is having a strong level of cultural competency by both knowing and appreciating the culture of others. One easy way to build this competency is to create a global citizenship lesson around a culturally important event. Chinese New Year is February 19, 2015, and provides a wonderful opportunity to learn about China with fun, hands-on activities.
For a fun Chinese New Year activity, consider helping youth learn about the culture and traditions of China by learning how to do a Chinese ribbon dance, as well as how to make their own ribbon sticks. Youth could also make a Chinese lantern or other festive Chinese items, learn calligraphy and so much more!
Michigan 4-H has been doing global and cultural education as a partner with China for many years. The most popular 4-H program to come out of this partnership is the 4-H China Art Project. The China Art Project is a hands-on educational exchange educators appreciate for its ability to culturally prepare youth. Through this project, the 4-H Children's Art Exchange asks Michigan youth to create 'visual letters' to send to youth their own ages in China. A visual letter is like a written letter in that both tell stories, share important ideas and feelings, and connect youth, regardless of where they live. However, the distinct advantage to a visual letter is that art transcends the language barriers that would ordinarily prevent Michigan and Chinese children from communicating. Michigan 4-H has also recently added the China Ribbon Dance kit to the China Art Project. Through this experience, youth will enjoy learning Chinese dance patterns and how to make their own ribbon dance sticks.
In 2014, this impactful project had more than 6,000 participants across Michigan! From this group, a limited number of artwork pieces were selected to be sent to China. This artwork can be viewed on the Michigan State University Extension 4-H Youth Development China Art resources web page.
If you work with youth, consider starting the 2015 Chinese New Year (the Chinese zodiac "year of the sheep") by gaining global education and learning about Chinese cultural traditions. Be creative and find ways to do hands-on, fun activities with youth to help them become culturally and globally aware. You may find you have just as much fun learning with the youth!
For more information about 4-H learning opportunities and other 4-H programs, contact your local MSU Extension office or Janis Brinn, MSU Extension China Art coordinator at brinn@anr.msu.edu or 269-673-0370. Other global educational opportunities can also be found on the MSU Extension global and cultural education website.