Grow your own herbs
Growing your own herbs is simple and beneficial in a lot of ways.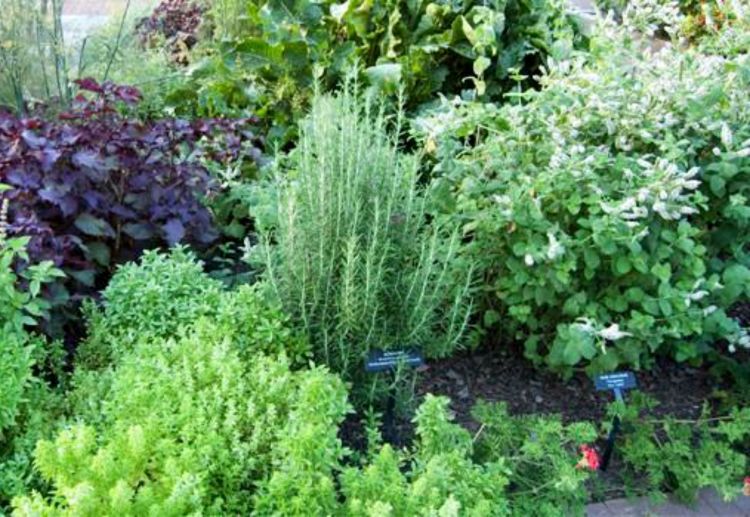 Herb gardens are one of the most popular gardens for your average do-it-yourselfer to start. It is the most popular because it can be grown in an indoor container or outside in a garden bed. As long as you make sure your herbs get a lot of sunlight, you can grow them year-round, which is an added bonus for those that love to cook with fresh spices. Basil, cilantro, chives, rosemary, parsley, thyme, mint, oregano, dill and marjoram are just a few popular spices that people love to cook with.
Herb gardens are so popular because of their easy germination of seedlings into the herbs themselves. If you live in a warm area, it may be a great idea to start them inside first. Herbs have very low maintenance and don't need much water, and you can yield them very quickly. Caring for you herb garden is as easy as pinching off about 2-3 inches from the top. This will allow for other flowers to begin to grow.
Herbs are delightful to cook with because they really bring out the flavor in some foods that you prepare. Growing your own herbs can also cut down on the cost of having to buy them at your local grocery store where they seem to be a bit pricy. Herbs can be used in cooking, sauces, jams, jellies and desserts.
No matter the occasion or dish, fresh herbs can be beneficial to you while you take the opportunity to grow them right in your home or outside. Try your own herb garden today and enjoy the benefits of having fresh herbs that you have grown.
For more information, read "Growing and using herbs" by Michigan State University Extension consumer horticulture educator Gretchen Voyle. You can also visit the Gardening in Michigan website, or contact your local MSU Extension office, if you have more questions related to gardening or flowers.