Helpful hints for landing that seasonal job
When interviewing for a seasonal position, focus on flexibility, efficiency and enthusiasm.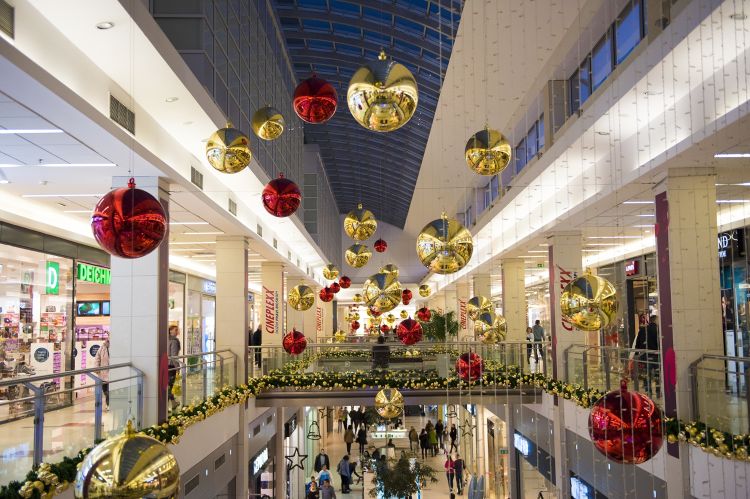 This is the second article in a two-part series highlighting holiday seasonal employment for youth. The National Retail Federation Holiday Forecast, published Oct. 4, 2016, estimates retailers will hire between 640,000 and 690,000 seasonal workers this holiday season. If you are struggling to fill your resume, adding a seasonal job is a great way to gain additional job experience. Large and small retail companies hire cashiers, stock clerks, managers and sales clerks to meet the rush of holiday customers.
This season can begin as early as late October and can extend into January to include the influx of return items as well. Start your job search early. According to Snagajob, 94 percent of seasonal jobs will be filled by the end of November. So, how do you land that seasonal job? Michigan State University Extension offers a few helpful hints.
Seasonal employers are primarily looking for flexibility, efficiency and enthusiasm. You may even want to list these traits on your application or resume. During the initial interview, if you can illustrate these qualities to your potential employers, there is a greater chance they will consider you.
Flexibility
Let your potential employers know you are willing to work. Show up every day on time, be willing to stay late and work extra hours. Employers are looking for employees that are willing to work when they need you. As a young person, you are competing with retired individuals for seasonal positions, so it is important to demonstrate you are willing to adjust your social life to meet their needs. Make sure your potential employer is aware you are willing to keep your nights and weekends free. You may even have to work on traditional "days offs," such as Black Friday, Christmas Eve and New Year's Day.
Efficiency
Make an effort to express your ability to work efficiently. The holiday rush is often accompanied by long lines and frustrated customers. Employers want staff who can get the job done and still remain friendly and conscientious when things get hectic. Part of efficiency also includes your ability to learn and master job-related tasks quickly. Retail managers are looking for "quick learners." Asking questions about the processes and procedures the business utilizes to make their business operate during your interview will show the potential employer you value the importance of efficiency.
Enthusiasm
Do your homework; know the products sold or the services offered by the business before your interview. The more you know about the business, the customers and the product, the less initial training your potential employer will need to provide you. This will make you a stronger candidate.
Highlight your people skills and the ability to communicate effectively with people in a friendly way. Retail employers are looking for applicants that will interact well with the public and meet their needs. Illustrate your ability to maintain your composure in stressful situations. Your ability to stay calm amid the chaos of a holiday rush can be what lands you that job.
If you think you might need some additional guidance in landing that job, "Pounding the Pavement, Activity Seven" of the Build Your Future curriculum can assist you in filling out a job application, developing a resume and acing the job interview.
MSU Extension and Michigan 4-H Youth Development help to prepare young people for successful futures. As a result of career exploration and workforce preparation activities, thousands of Michigan youth are better equipped to make important decisions about their professional future, ready to contribute to the workforce and able to take fiscal responsibility in their personal lives.
To learn about the positive impact of Michigan 4-H youth career preparation, money management and entrepreneurship programs, read the 2015 Impact Report: "Preparing Michigan Youth for Future Careers and Employment."
Other articles in series