Helpful tips for scouting alfalfa during the growing season – Part 2: Diseases
Scouting alfalfa fields for diseases can potentially boost profits and help plan for subsequent seedings.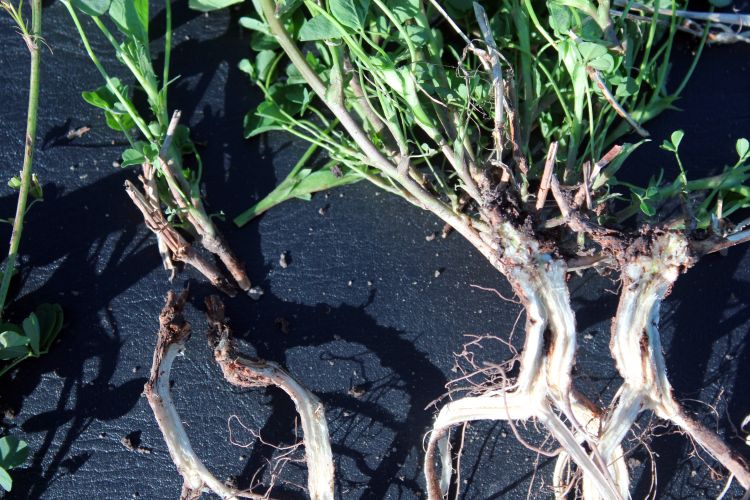 Producers should consider scouting their alfalfa fields for diseases, whether they are starting a new alfalfa seeding this year or managing an established stand. While the effect of disease on a new seeding may be very apparent and cause seeding failures, the effects on established stands will normally be hidden to producers that do not scout their fields. The impact due to reduced alfalfa plants, decreased plant health or reduced winter hardiness can be lower yields that lead to a slow and silent loss of stands and profits.
Many might ask the question, "Why should I scout my fields if there's not much I can do once I have a problem?" By knowing the health of your alfalfa fields, you have a better opportunity for long-term planning regarding field rotation of other crops. Generally, disease pressure on alfalfa fields will increase as the age of the stand increases. The disease organisms can remain in the field after the alfalfa stand is terminated, waiting to infect new alfalfa seedlings. This is one of the reasons why Michigan State University Extension recommends that failing alfalfa fields should always be rotated to a different crop (for example, corn) instead of being replanted to alfalfa.
The major diseases seen in Michigan alfalfa fields include spring black stem, Phytophthora root rot, common and lepto leaf spot, aphanomyces root rots, brown root rot and alfalfa crown rot complex, which includes Fusarium and Rhizoctonia root rots.
The primary ways to manage alfalfa diseases are:
Plant disease-resistant varieties that protect against multiple diseases. For a listing of varieties that have been tested in Michigan, go to the 2014 Michigan Forage Variety Test Report.
Use proper site selection and choose fields that have good above -and below-ground drainage.
Use crop rotation as a way to decrease alfalfa debris that can harbor diseases.
For more information, contact me at kaatz@msu.edu or 810-667-0341.
Other related articles and resources: