Helping young children understand death
Use activities and resources to help young children grieve and remember those they have lost.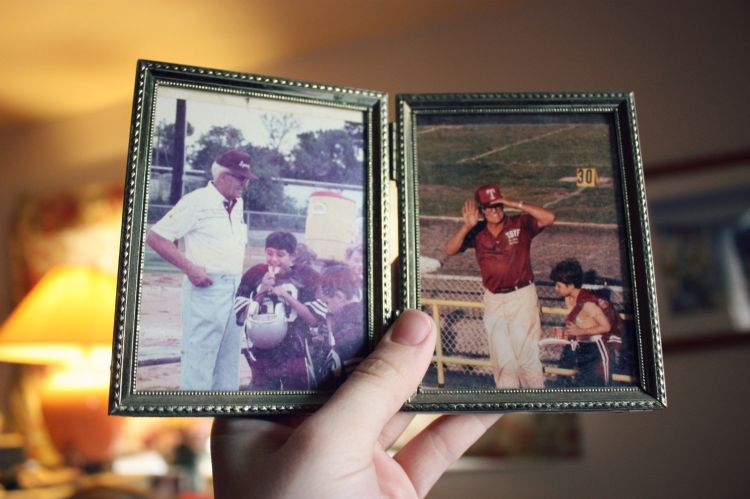 Death is a difficult concept for young children and just when children need the adults around them to answer questions, those same adults are also grieving and may not know how to respond to a child's question.
Books as a resource
Books are one of the easiest ways to introduce or help explain a topic, especially an emotional topic such as death. The following books are resources recommended by Michigan State University Extension to read with children and to give families ideas for activities to honor and remember loved ones.
Do not pass on any of the books listed below because of the recommended age or grade level, it may still be a good fit for your child's personality or temperament. All of the resources below will be helpful and may lead to meaningful conversations.
The Memory Box: A Book about Grief by Joanna Rowland – 4 - 8 years
Help Me Say Goodbye: Activities for Helping Kids Cope When a Special Person Dies by Janis Silverman – grades 2 and 3
Always Remember by Cece Meng – Preschool - grade 2
I Miss you: A First Look at Death by Pat Thomas – 4 - 8 years
Sun Kisses, Moon Hugs by Susan Schaefer Bernardo
Lifetimes by Bryan Melonie – for all ages
The invisible String by Patrice Karst – 4-8 years
The Goodbye Book by Todd Parr – grades pre - 2
Wherever You Are My Love Will Find You by Nancy Tillman – 4–8 years
Nana Upstairs & Nana Downstairs by Tomie dePaola Preschool – grade 3
Ida, Always by Caron Levis – grades pre – 3
Books are expensive, you may want to check with your local library to see if any of these are available for free. If you decide to purchase a book and found it helpful for your family, make that recommendation to your library. Who better to help add to the book collection than someone who has used a particular resource that others may also be looking to find.
Projects as a resource
These activities may be geared for children, but helping your children or grandchildren work through their grief will likely bring up your own emotions. Expressing how you feel as well is not a negative for your children or grandchildren. Healing happens in many ways and the process of talking about your loved one, telling stories and hearing what children remember can bring a very different and wonderful perspective to your memories as well.
Creating a memory box or book can be as simple or complicated as you choose, there is no right or wrong way when it comes to what you decide to include. Do not expect to finish your project all in one sitting; children's attention spans and the emotions this project can evoke will usually determine when to stop. Events such as holidays, birthdays and weddings are triggers for memories and you may find yourself working on the memory box or book together over several months. This is a very personal project and needs to be child directed. Include children's efforts without corrections.
A wonderful resource for making a memory book that even supplies questions to ask children can be found online at Gail Grenier's Blog Spot. For ideas on making a memory box and other projects, try this resource from Youthlight . For family resources providing child development based and age appropriate information to lend families the tools to help them through losses, visit the Fred Rogers website. You may also find more articles on other topics related to child development at the Michigan State University Extension website.