Henry Cisneros Guest Lecture at MSU to be live streamed
The SPDC has invited Henry Cisneros, the former HUD Secretary, to give a lecture open to the public at 5 p.m. on Oct. 11 at the Kellogg Center in East Lansing. For those unable to attend in person, this event will be live streamed via Zoom.
September 29, 2017 - Author: Heidi Macwan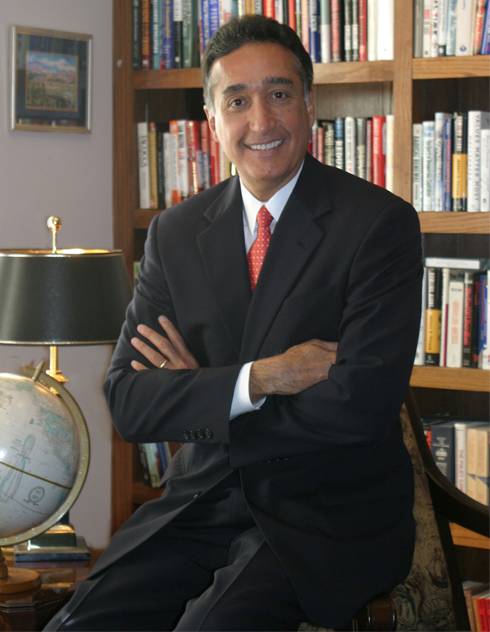 In celebration of National Hispanic Heritage Month, Henry Cisneros, the former U.S. Secretary of Housing and Development, will give a lecture Oct. 11 at Michigan State University.
Hosted by the School of Planning, Design and Construction, the event will take place at 5 p.m. in the auditorium at the Kellogg Hotel and Conference Center in East Lansing.
Cisneros' talk is free and open to the public. For those unable to attend in person, this event will be live streamed via Zoom.
Cisneros will speak on three topics: Cities and the economy, smart growth and sustainability, and American Latinos and the nation's future.
As a four-time mayor of San Antonio, Texas, he is one of the first Hispanic Americans to have run a major city. The American Mayor named him one of the nation's 15 best mayors of the 19th and 20th centuries.
Cisneros currently co-chairs the Bipartisan Policy Center's Immigration Task Force, where he considers all aspects of immigration reform and encourages dialogue among interest groups and decision makers.
Cisneros holds master's degrees in urban planning and public administration from Texas A &M University and Harvard University, respectively, and a doctorate in public administration from George Washington University.
This event is co-sponsored by the Julian Samora Research Institute, the Chicano Studies Program, the Environmental Science and Policy Program, and University Outreach and Engagement at MSU.
With questions, please contact Rene Rosenbaum, SPDC associate professor, at rosenba5@msu.edu.
To learn more about the event and for Zoom instructions, visit SPDC Special Guest Lecture.