The history of Michigan's wine and grape industry – Part 2
During the 1800s, as the wine industry was becoming well-established in southeast Michigan, vineyards were being planted throughout the state.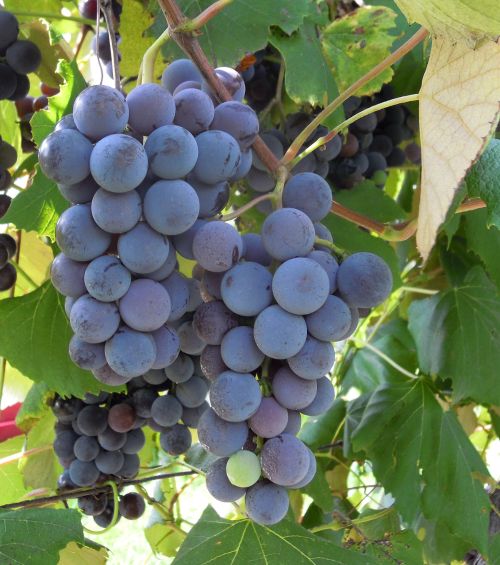 In my first Michigan State University Extension article, "The history of Michigan's wine and grape industry – Part 1," I explored the very early history, including the establishment of vineyards and birth of wineries in southeast Michigan, and introduced the Fruit Belt. In Part 2, I'll focus on the vineyards of the Fruit Belt, along the western side of the state.
For a more detailed look at the fascinating history of vineyards and winemaking, I suggest checking out the book "The History of Michigan Wines – 150 Years of Winemaking along the Great Lakes" by Lorri Hathaway and Sharon Kegerreis. This book details Michigan wine industry's triumphs and tribulations. It gives a glimpse into one of Michigan's important agricultural commodities. Grapes add millions of dollars to Michigan's economy. Juice, jelly and wine, as well as agritourism and related industries, benefit from grapes, thanks to those early pioneers, farmers and entrepreneurs who planted vineyards throughout Michigan.
During the 1800s, as the wine industry was becoming well-established in southeast Michigan, vineyards were being planted throughout the state. When fresh grapes from local vineyards were not available, dehydrated grape bricks and fresh grapes were purchased from California to supply the growing demand for wine in the region.
Numerous vineyards were planted with Concord and Niagara grapes in southwest Michigan for both juice and home winemaking. Concord grapes growing in this region caught the attention of Dr. Thomas Bramwell Welch and his son Charles Welch from Vinland, New Jersey. The Welch's first pasteurized Concord grape juice in 1869 as an alternative to fermented wine for church communion services. Welch's Grape Juice was originally marketed as Dr. Welch's Unfermented Wine, Pure Grape Juice. The Welch's unfermented juice became a success after the World's Fair in Chicago, Illinois, in 1893. In 1919, a Welch's plant was established in Lawton, Michigan, in Van Buren County, to help supply the nation's thirst for unfermented grape juice.
The Welch's encouraged growers to plant vineyards throughout the region. In 1918, a grape jam was invented called Grapelade and sent to the U.S. Army service members fighting in World War I. With the growing love for grape jam, Welch's grape jelly made its debut in 1923. Welch's is a farmer-owned cooperative and grows grapes in four regions around the Great Lakes. Southwest Michigan is home to many of those farmers. Historically in Michigan, most of the grapes grown have been table grapes used for juice and jelly.
Northern Michigan near Grand Traverse Bay, as well as the Leelanau and Old Mission Peninsulas, proved to be a very suitable place to grow viniferous grape varieties from Europe. This is largely because of the unique microclimate and lake effect resulting from their proximity to Lake Michigan. Farmers in Grand Traverse and Leelanau counties were planting vineyards along with cherries, apples and other fruits. Soon this area became known as wine country. To learn more about the history of individual vineyards, check out "The History of Michigan Wines" book.
In 1855, Michigan Agricultural College, now known as Michigan State University, was established to improve agricultural practices around the state. Horticulture became an independent department in the college in 1883 under the leadership of Liberty Hyde Bailey. Michigan's first agriculture experiment station was established in South Haven, Michigan, in 1889. The experiment station was located at the farm of Theodatus T. Lyon. He had extensive plantings of various fruit cultivars, including 87 varieties of grapes.
The experiment station was instrumental during the late 1990s through today in researching cold hardy grape varieties developed for the wine industry. Leading the research and development of these varieties is the University of Minnesota, along with Cornell and other universities. Cold hardy grapes grow in a broader geographic area and can withstand the harsh winters of the upper Midwest and Northeast United States.
With the growing availability of cold hardy grape varieties, commercial vineyards can be established and sustained in non-traditional grape-growing areas. Vineyards and wineries are popping up throughout Michigan. From the U.P. to Detroit, you can find locally grown grapes supplying wineries to make a great selection of local wines. This is exciting as cold hardy grape varieties add a pathway for new and small farmer sustainability in the expansion of grapes as a leading commodity in agricultural industries.
For more information:
"The History of Michigan Wines: 150 Years of Winemaking Along the Great Lakes" by Sharon Kegerreis and Lorri Hathaway